Bigg Boss 13: Vishal Aditya Singh Delayed His Entry By Full 7 Days- EXCLUSIVE
Vishal Aditya Singh's hot-headed ways on Nach Baliye 9 has helped him bag the show Bigg Boss 13. However, he marked a fashionably late entry- a week later than the rest of the wild cards- and we tell you why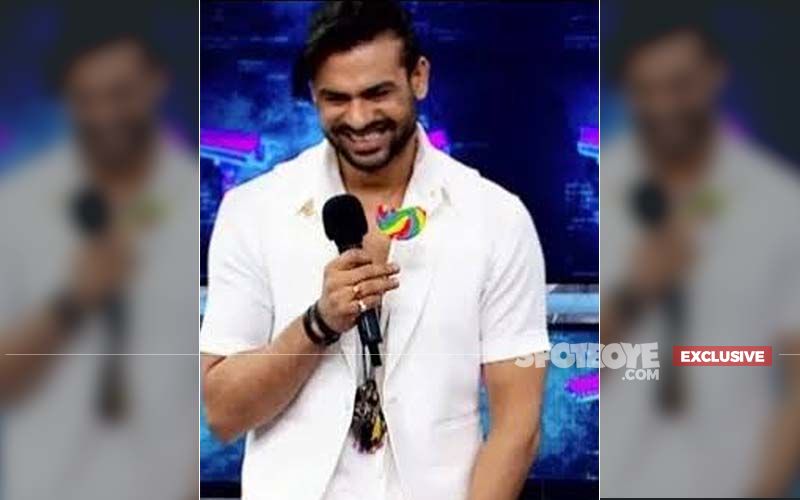 Vishal Aditya Singh's temper issues were seemingly evident on the show Nach Baliye 9. On several instances, his fights with ex-girlfriend Madhurima Tuli and his outbursts on-stage showcased his aggressive side. One definitely can't forget the incident which happened in August wherein an
enraged Madhurima slapped her ex-beau during rehearsals after a huge fight.
Anyway, the makers of Bigg Boss 13 were keen to welcome him on the show from Day 1, but he couldn't leave the dance show mid-way to enter Bigg Boss.
So, introducing him as Wild Card was the only solution. Now, what we learn from sources is that Vishal who only marked his entry on the show on Nov 9, was supposed to enter along with the other 6 wild cards a week prior, i.e. during the Nov 2-3 weekend.
The finale episode of Nach Baliye 9 was shot on Oct 29 which was Tuesday. So, Vishal could have easily entered Bigg Boss 13 on Nov 2 with the rest of the Wild Card players. Asking Why? The actor was affected by all the negativity on Nach Baliye 9 that he asked the channel and the makers to give him a break before marking an entry. What next?! The channel and the show makers agreed to his terms.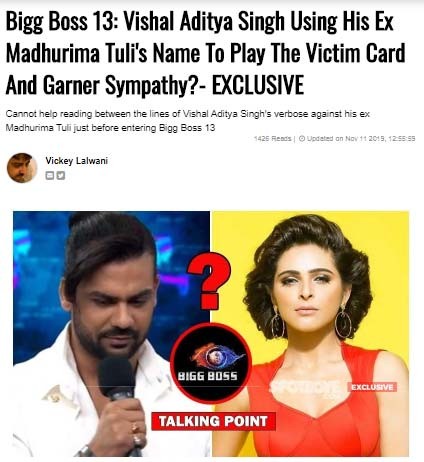 Just before entering Bigg Boss 13,
Vishal's full-blown interview with a section of the media slamming his ex Madhurima only proved how he's creating BIG NOISE.

Phew! Let's see how long Vishal Aditya Singh lasts in Bigg Boss 13.
Image Source:-samacharnama