Bigg Boss 14: Akash Choudhary Says, 'Just Like Shardul, Naina Singh Also Has Financial Issues, But She Will Not Use It To Get Sympathy Votes'- EXCLUSIVE
Naina Singh is in this week's nomination list. We spoke to her good friend, Akash Choudhary who shared his views about what's happening inside the house.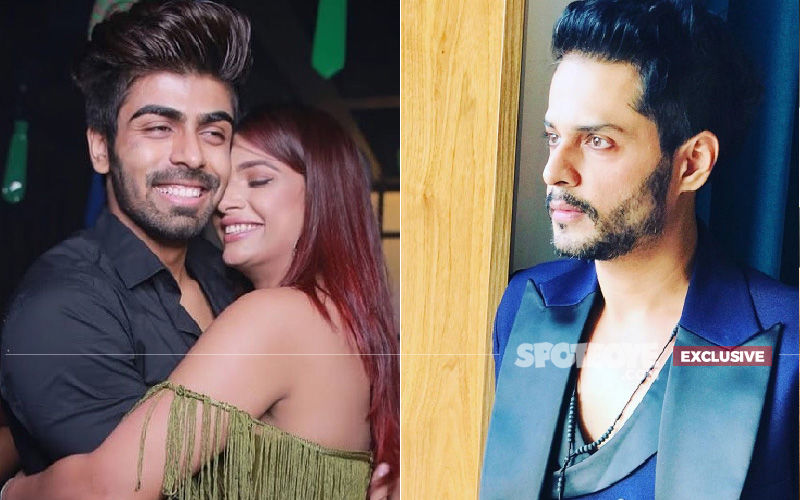 Naina Singh, who entered as a wildcard contestant in Bigg Boss 14 house two weeks back, is under a danger zone. The actress and a reality star has been nominated this week with Rahul Vaidya and Shardul Pandit. And we spoke to her best friend Akash Choudhary to know if he is worried about it. While sharing his concerns over Naina, Akash went on revealing how Eijaz Khan to an extent was responsible for it.
Talking to us exclusively Akash said, "Naina and I have grown up seeing Eijaz Khan. He is a commendable actor and we really respect him but now I feel that Eijaz is trying to show that angry young man, I stand for fair and all image. The whole brawl between Naina and Eijaz around that cigarette packet was unfair. On national television the statement of Eijaz saying that I wanted to show the world that this girl can keep the whole house in hunger just for cigarettes, it's kind of demeaning as you are trying to compare somebody's character through their habits which is wrong. Naina is half the age of Eijaz, so I think he should not trigger her unnecessarily. Then Eijaz says about Naina that she is already a winner of the show and doesn't need this. Also, she wears expensive makeup and clothes are just not right."
ALSO READ:Bigg Boss 14: Naina Singh's Mother Advice To Her Daughter, 'Sidharth Shukla Ki Tarah Ek Shorts Mein Poora Season Mat Nikal Dena'- EXCLUSIVE
Akash went on revealing Naina also had a financial struggle and is solely handling her family responsibility. "Eijaz is saying all this about a girl who has done a couple of shows whereas you are such an experienced artist and you are telling that you just have 4000 rupees in your account. Whatever Naina is wearing is part of her lifestyle but that doesn't mean she doesn't need the show. She has come in the show for a reason and I know how badly she needs this show because everybody's career has been affected in this lockdown and everybody is trying to get things back on track. So, saying that about a new artist from a senior artist is wrong. In fact, a senior artist should be supportive towards the new people. She is the only source of income in her family. She has gone through a bad time, there were financial issues that happened where we stood by each other. Just because our lifestyle looks glamorous and beautiful doesn't mean that she does not have a need."
Akash feels Naina deserves to be inside the house, however, the other two contestants nominated with her has reasons to get more votes, "I am really worried about her nomination this time especially because the other two contestants who are in danger zone with her is Rahul, who is a strong contender and outside also his fan following is increasing. And another one is Shardul who now has the sympathy and emotional support of the audience. Not just me but all our friends are just praying that she stays back and gets the chance to show her real side. She is perfect material for Bigg Boss which needs to be seen."
Naina's best friend also wants her to pick fights and voice her opinions to sustain in the game, "The people who are already there inside the house from day one know how to pick the agenda's for which I feel Naina is new. She is someone who will not do unnecessary drama but she has to for the show. I am not saying to fake anything but she has to voice out on others matters as well. The housemates have sidelined her but she has to get back."
Image Source:Instagram/iakashchoudhary/shardulpandit