Bigg Boss 14: Arshi Khan Says She DIDN'T Get Work Because Of Vikas Gupta; Latter Reacts, 'Yeh Shilpa Shinde Ban Rahi Hai'
In the Bigg Boss 14 house, Vikas Gupta cries and compares Arshi Khan to Shilpa Shinde after she accuses him of not letting her get work.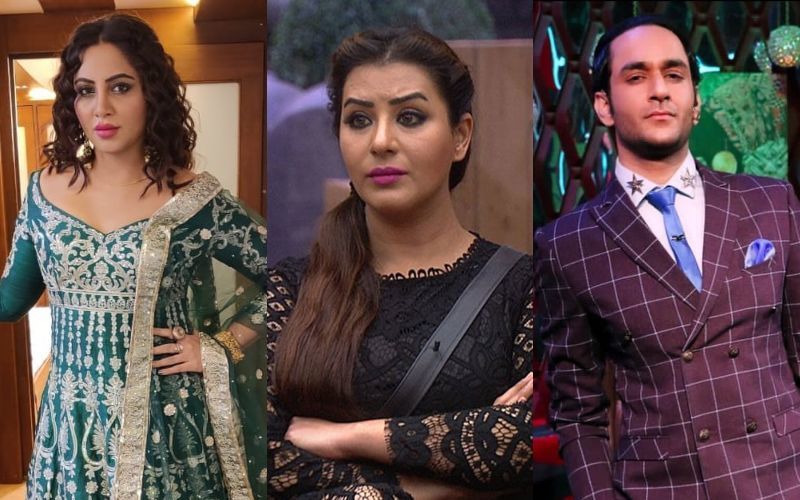 Vikas Gupta and Arshi Khan have been at loggerheads since their Bigg Boss 11 journey. Well, now that the duo - after almost three years - has yet again returned as challengers in Bigg Boss 14, things haven't changed a lot. Every day, we come across Arshi and Vikas getting into nasty fights over some of the other issues. The recent episodes are on the similar lines, in fact, this time a mention of Vikas' rival and BB11 winner Shilpa Shinde, too, was brought up. It so happened that Vikas' team won the window shopping task, leaving Arshi Khan fuming. She then locked horns with Gupta and they ended up passing personal attacks on each other.
Arshi said, "I know everything. I know his game very well. how does he know everything?" To which, Vikas said how had he been the maker of Bigg Boss 14, he wouldn't have let Arshi enter the show again. The producer then added how even after he forgave Arshi, she constantly pokes him to fight. He said to Arshi, "Tereko paap lagega, bhagwan tera bura karega (You will be cursed, God will do wrong with you)." In response to him, Arshi reveals how she cried for not getting work for two years, indirectly blaming Vikas Gupta. An enraged Gupta compares her to Shilpa Shinde by saying, " Yeh Shilpa Shinde ban rahi hain ab."
This didn't go down well with Gupta and he started crying in front of one of the cameras in the house. Gupta then alleges how since BB11, people have made his image of a producer that steals other people's work.
Giving an example of Shilpa Shinde, he added, "7 shows chhode shilpa aunty ne, meri reputation bana di ki kaam chhudata hai (They made my reputation that I steal people's work and Shilpa aunty left 7 shows on her own)."
image source: instagram/lostboyjourney, arshikofficial, shilpa_shinde_official