Bigg Boss 14: Eijaz Khan's Brother On Pavitra Punia And Eijaz's Bond: 'Whatever Decision He Takes, We Will Respect And Support It'
Bigg Boss 14 contestant Eijaz Khan's brother speaks up on Pavitra Punia and Eijaz's relationship. He says whatever decision Eijaz takes, they will respect it. Read on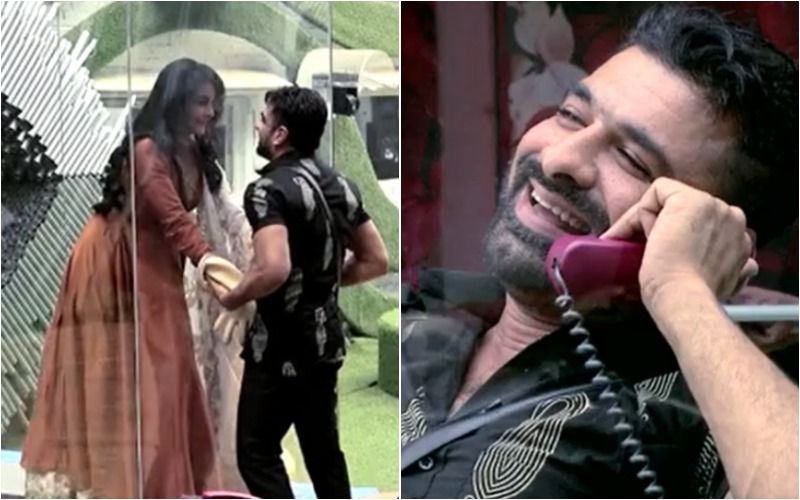 In last night's episode of Bigg Boss 14, we saw Pavitra Punia enter Bigg Boss house once again, just to meet Eijaz Khan. This came after the housemates got to meet their family members on the show for a few minutes. A few days ago, when Sunny Leone had made a guest appearance on the show, Eijaz had confessed that he is falling in love with Pavitra. So as Pavitra was seen entering BB house, Eijaz was overjoyed. They both confessed their love for each other, and Pavitra asked if he will be able to fulfill the commitment. Now, Eijaz Khan's brother Imran spoke about their bond.
While speaking to ETimes, he said that whatever decision Eijaz takes, and if that makes him happy, the family will respect and support it. He said that he and his family were grateful to see that Pavitra was supporting him in the house. "But at the end of the day what they do outside the house and what decision he takes in his personal life are his and we will respect that. Whatever decision he takes in his personal life and whatever makes him happy we will always respect," said Imran.
He said that it's very sweet of Pavitra to support Eijaz while she is outside, however, he said that he will let them decide how they want to go about it. He also revealed that he hasn't spoken to Pavitra.
Meanwhile, Pavitra Punia and Eijaz Khan exchanged some virtual hugs through the glass partition, and Pavitra was seen giving him a kiss from the other side. Eijaz was seen telling Pavitra, "Tu jaisi bhi hai, jahan bhi hai mujhe qubool hai'.
Image Source: Instagram/colorstv