Bigg Boss 14: Eijaz Khan Tells Shardul Pandit About His Financial Condition: 'I Had Only Rs 4K In My Account, Had Borrowed Rs 1.5 Lakh'
On Bigg Boss 14, Eijaz Khan opened up about his financial condition while speaking to Shardul Pandit. He revealed that he had only Rs 4k in his account, and had borrowed Rs 1.5 lakh from a friend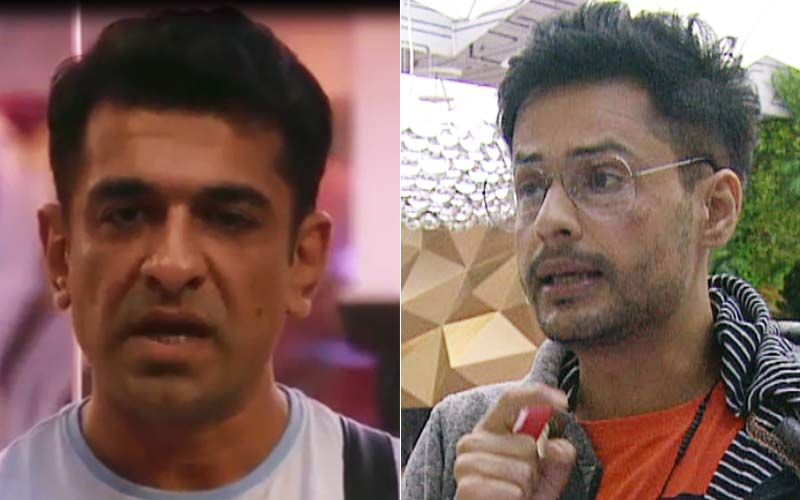 Nomination in the Bigg Boss house is one of the most exciting parts of the reality show. We saw Bigg Boss give a nomination task to contestants on Bigg Boss 14, wherein two people would debate as to why they deserve to be safe. At the end of the buzzer, whoever holds the mask, wins the task and would be safe from nominations. Naina Singh and Shardul Pandit could not anonymously decide, and they both held the mask in their hand, leaving them both nominated. After they headed to the red zone, Eijaz Khan was seen talking to Shardul, explaining how he should have spoken up, as he really needed to be on the show. While doing so, Eijaz also opened up about his financial condition.
While Shardul and Naina both couldn't come to a mutual decision by the time the buzzer rang, they were both nominated and sent to the red zone. Eijaz then came to Shardul and explained to him that he should have put forth that he really needed to stay in the competition, and he should have begged and cried, if that's what it took. Eijaz told Shardul, "For her dresses and make-up are more important but for you, you will count the pair of socks and chaddis you have. Why didn't you cry in front of her, why didn't you beg in front of her? You should have spoken about your living conditions."
Eijaz then talked about his own financial condition and said, "I had Rs 4K in my account. I had borrowed Rs. 1.5 Lakh in advance. Shardul, you have to speak up." He told Shardul to cry, vent out his anger and desperation, and to let the anger inside him come out while fighting for survival inside Bigg Boss house.
Image Source: Instagram/Eijaz Khan, voot.com