Bigg Boss 14: Evicted Contestant Jaan Kumar Sanu Says, 'My Father Kumar Sanu Refused To Keep In Touch With Us'
Jaan Kumar Sanu after his eviction spilled the beans about his father Kumar Sanu's equation with him and his mother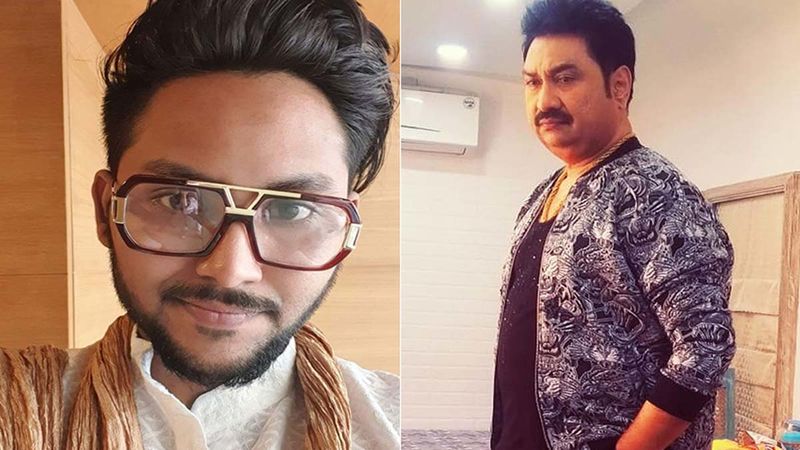 After wild card entrant Shardul Pandit, Jaan Kumar Sanu ended his journey from the Bigg Boss 14 house last night. The budding singer after his eviction opened up about him being called a nepo-kid by housemate Rahul Vaidya and his equation with father Kumar Sanu during his conversation with Times of India. Jaan mentioned of Rahul Vaidya picking a fight with him and calling him a nepo-kid was quite silly, further he mentioned Rahul knows how to play the game and shall last in the show for a long time.
He said, "Rahul Vaidya is the smartest of the whole lot! But it was quite silly of him to start a fight with me on nepotism because everyone knows that I am not a product of nepotism. I guess he did not have any reason to nominate me, so without any concrete reason, he called me a 'nepo-kid'. To be honest, I am hearing this term for the first time in my life. But Rahul is quite shrewd and knows how to play the game. He will last long on the show."
Followed by when he quizzed about his father, iconic singer Jaan Kumar Sanu and what kept him away from his father, he shared the bond that his parents shared and outcome of their separation. He shared that his mother Rita Bhattacharya raised three kids alone and his father was never there for them. Also he never supported him like other stas parents do to get their kids established in the same field.
Talking about his parents' divorced unlike his parents many couples do take care of their kids despite parting ways, he continues, "There are so many celebs in the industry, who have got divorced and remarried. They may not talk to their ex-wife, but they have never shied away from supporting their children from their first marriage. They have always taken responsibility for their children. But, in my case, my father Kumar Sanu refused to keep in touch with us."
"Initially, he had uploaded a video on social media regarding my upbringing and then there was another one supporting my work, so, I believe he has mixed feelings for me. I have not seen these videos. I don't think anyone has the right to raise questions on my upbringing because everyone has seen me in the show and appreciated my upbringing. And I feel I am am not answerable to anyone on this. Also, it is not right for a father to continue having resentment towards his children for such a long time. You might have differences with your partner, but most couples have seen to it that the children do not suffer."
Image Source: Instagram/jaan.kumar.sanu/kumarsanuofficial