Bigg Boss 14 Fame Jaan Kumar Sanu Sheds 22 Kg, Credits Sidharth Shukla For Motivating Him To Channel Frustration Into Workouts
BB14 Jaan Kumar Sanu shared how Sidharth Shukla asked him to channel his frustration into workout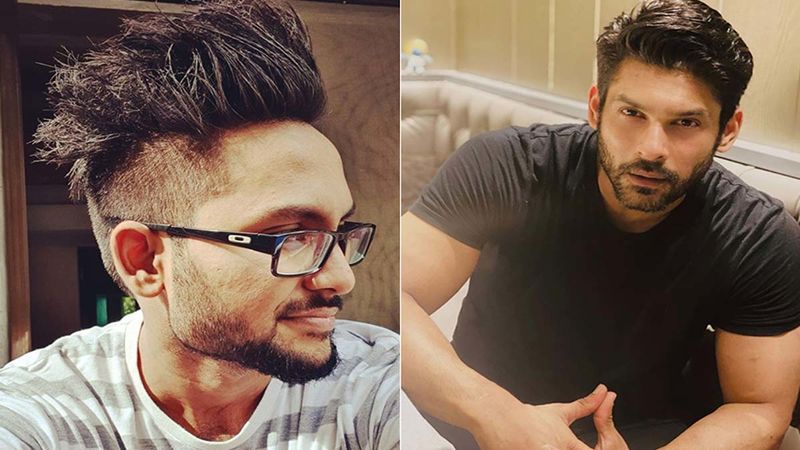 Bigg Boss 14 fame Jaan Kumar Sanu amazed everyone with his physical transformation; however, this was not the scenario some time ago. The singer in conversation in ETimes TV confessed he had begun gorging on junk food as he had nowhere to go. But things changed for the better in the second lockdown when he began working out. He credits actors Eijaz Khan and Sidharth Shukla for motivating him, he is also a big fan of Bigg Boss 13 winner Sidharth.
He said, "During the lockdown I started eating so much junk food that I stopped caring about my health. There was nothing to do, nowhere to go. So you are just sitting at home and binge watching stuff and just eating. During the second lockdown I picked up some healthy habits like I workout every day. When I was inside the Bigg Boss house, Eijaz Bhai motivated me a lot. Even Sidharth Shukla for that matter."
Jaan Kumar Sanu revealed how he vented out his frustration during this workout session, this was suggested to him by Sidharth Shukla. He adds, "He also gave me this tip that if you have to take out your frustration, then workout, that will help. And that actually helped, and it somehow became a part of my daily routine. Now, if I don't workout I feel that the day is incomplete. I make sure to do cardio, if not weights."
Speaking about one of his meetings with Sidharth he said, "I spoke to Sidharth once and in fact I was sweating while talking to him. It was a fan moment for me actually even after staying in the house with him and interacting with him so regularly. He wished me best for life and we talked about meeting soon."
Looking forward to meet the Bigg Boss 13 winner once again, he recalled the time he spent in the BB14 house. "But ever since we have come out the situation is bad and he has also got busy with work. I remember in the BB 14 house everyday before going to sleep we used to have this jamming session for him in the living room. So after all this if I still meet him somewhere or talk to him, I will still be in disbelief. I am always going to be a fan of Sidharth Shukla and whenever I get this opportunity to interact with him, I am going to jump at this situation," adds Jaan Kumar Sanu. ALSO READ:
Bigg Boss 14's Nikki Tamboli Denies Dating Jaan Kumar Sanu As He Is 'Not Her Type'; Says 'I Like Strong Personalities'
Jaan Kumar Sanu with his rigorous workout has shed almost 22 kg, earlier weighed 92kg, he is now 70 kg.
Image Source: Instagram/ jaan.kumar.sanu/realsidharthshukla