Bigg Boss 14: Gauahar Khan Questions Farah Khan's Comment On Respecting Seniors; Says: 'Did Not Hear Any One Reprimanding Pavitra Punia For Abusing A Senior'
Bigg Boss 14's Toofani senior Gauahar Khan does not approve Farah Khan's views, questions why Pavitra Punia was not picked for abusing her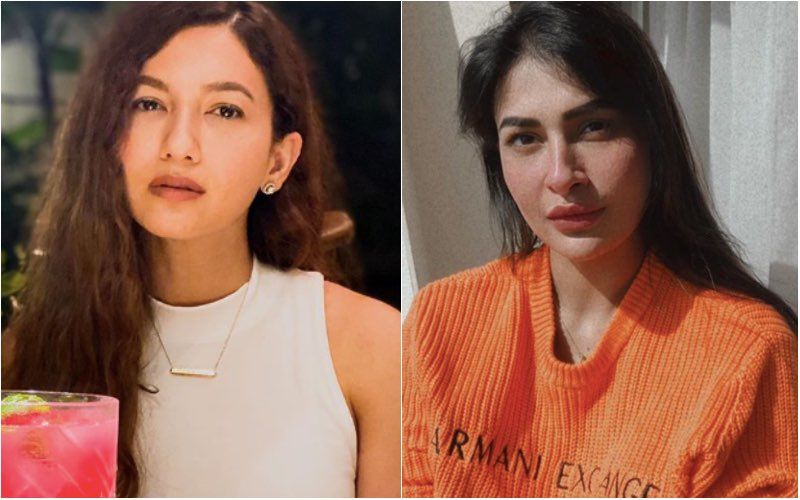 Bigg Boss 14 saw its first BB Ki Adalat where Farah Khan entered the house as the judge while 2 journalists were there as lawyers. In the previous episode, we saw Farah putting every contestant on the tough spot while making them answer their behaviour in the house till date. She not only counter-question them but also lifted 'Woman card' placard whenever she felt they are playing one. However, Farah ensured to school every contestant but favoured Eijaz Khan quite a bit. She particularly picked up Jasmin Bhasin, Jaan Kumar Sanu, Pavitra Punia, and Kavita Kaushik for their 'tasteless' comments against Eijaz and asked them to respect his seniority.
Farah also lauded Eijaz for keeping his cool, being patient, and not indulging in back-biting like others. Hearing Farah's views, Bigg Boss 14's Toofani senior Gauahar Khan did not approve Farah Khan's views as she questions why Pavitra Punia was not picked for abusing her. When she was in the house, Pavitra hurled abuses at the senior Gauahar. During a task, in a fit of anger, Pavitra Punia used foul language for Gauahar and called her 'laal pari'. As Farah speaks respect, she took to her Twitter handle, stating that she disagrees with it as her tweet read, "Respect is earned n not given bcoz of someone's seniority! I'm sorry the way someone talks to others is condescending n rowdy!!!! Where's the respect then ??????"
Bigg Boss ex-contestant Diandra Soares also tweeted saying how 'irked' she is with the seniority rant in the BB 14 house. Diandra revealed that the first time in the show, the 'seniority' card is being played. Retweeting her tweet, she said, "Aur seniority ki agar baat hai, I did not hear any one reprimanding Pavitra for abusing a senior behind her back!!!!??? Where's the respect for seniority then???? She abused my family too!"
Aur seniority ki agar baat hai , I did not hear any one reprimanding Pavitra for abusing a senior behind her back!!!! ?????? Where's the respect for seniority then ???? She abused my family too ! 🤷🏻‍♀️🤷🏻‍♀️ https://t.co/1oLbkVOzlK

— Gauahar Khan (@GAUAHAR_KHAN) November 10, 2020
Respect is earned n not given bcoz of someone's seniority!!!! I'm sorry the way someone talks to others is condescending n rowdy !!!! Where's the respect then ??????

— Gauahar Khan (@GAUAHAR_KHAN) November 10, 2020
Image source: Instagram/ pavitrapunia_/ gauaharkhan