Bigg Boss 14: Jaan's Mother Break Silence On Nikki Tamboli's Allegations Against Her Son; Calls Them Insulting, 'Shows Her Culture And Background'
In her latest interview, Bigg Boss 14's contestant Jaan Kumar Sanu's mother opened up about his journey in the show and the allegations made by Nikki Tamboli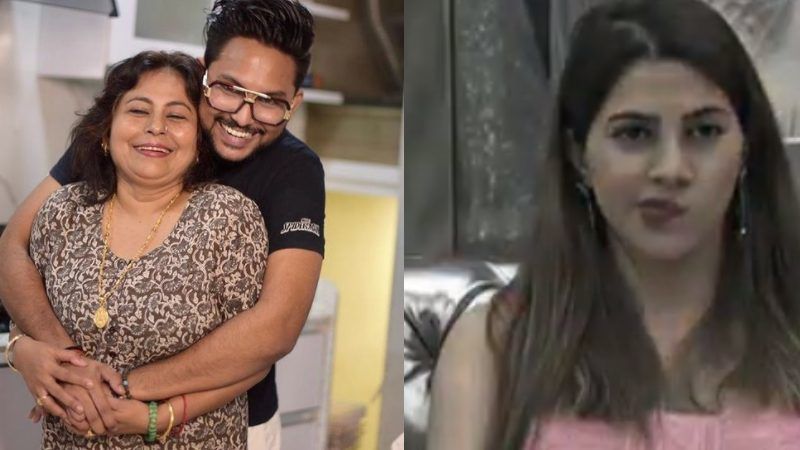 Nikki Tamboli and Jaan Kumar Sanu started off as friends in the Bigg Boss 14 house. Their chemistry and friendship appeared to be one of a kind. However, now, they seem to have turned foes. Nikki levelled some serious allegations against Jaan when she picked him to go to jail. She stated that he kept kissing her despite her saying no. Her statements shocked many including Jaan and his mother. In her latest interview, Jaan's mother Rita Bhattacharya spoke about Nikki's nasty statements against her son.
Rita Bhattacharya stated that she felt insulted and embarrassed after Nikki made such a personal statement. She also slammed Nikki and stated that it shows her culture, education and background. To Pinkvilla, Rita Bhattacharya quoted, "Honestly, both Nikki and Jaan are trying to be good friends and I was happy to see their budding friendship inside but what she said about my son, I don't think that is appreciated by anyone. She is doing all this below the belt game, it is very bad. What she did with Rahul during the task, was a national shame. And after that what she said about Jaan, I was so hurt, felt very insulted. But after some time, I realised that a girl can do this on national TV with Rahul, then this is very easy for her to do with Jaan. But she should know that the other side, we, are not from that culture, discussing such things on national TV just to be inside the house. It is insulting and nasty. It shows her culture, her education, and background, everything."
Recently, we exclusively revealed that Jaan's mother had sent a blanket for Nikki Tamboli as she destroyed her favourite one to save Jaan. However, later on, Jaan's mom requested the makers to not send the blanket to Nikki after watching the episode in which she accused the singer of kissing her forcefully.
Image Source: Instagram/colorstv/jaan.kumar.sanu