Bigg Boss 14: Kundali Bhagya Star Anjum Fakih Would Like To Be A Part Of The Show; Admits Being Partial Towards Gauahar Khan And Pavitra Punia
In an interview, Kundali Bhagya actor Anjum Fakih revealed that she would love to participate in Bigg Boss if presented. She also showed her support for Gauahar Khan and Pavitra Punia this season. Read on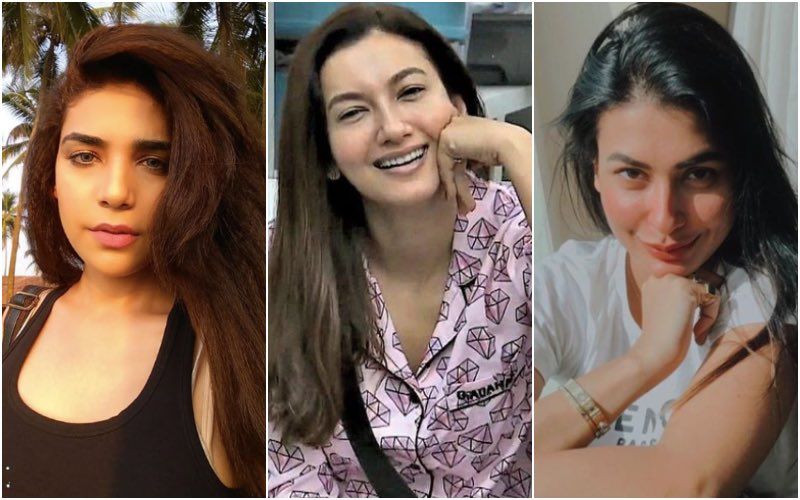 Bigg Boss 14 started on October 3 and we are already seeing some entertaining tasks and some contestants locking horns in the house. Touted to be one of the most controversial shows in Indian television, many really want to be a part of this show if they get an opportunity. One of them is Kundali Bhagya actor Anjum Fakih. While talking to TellyChakkar, the actress revealed that she would love to participate in Bigg Boss if presented. She believes that one must never say never and hence, would love to give it a try.
"I say, why not? I believe that one must never say never. If presented with the opportunity to participate in the show and if time permits and I am not bound by prior commitments, I would love to give it a try," she told the portal. Anjum even shared she has always followed all the seasons of Bigg Boss in the past. Even if she misses out on some episodes, she ensures to keep herself updated with all the developments related to the show and catches up with the episodes as and when time permits. As the current season is creating some buzz, she was asked about her favourite contestant in the Bigg Boss 14 house, to which she showed her support for Gauahar Khan and Pavitra Punia.
She revealed she has watched the initial two episodes of the current season and claimed that all the contestants look promising and entertaining. However, she is a little partial towards Gauahar Khan and Pavitra Punia. Coming from a modelling background, Anjum admires Gauahar's career and thinks she is just fabulous in the way she conducts herself. While for Pavitra, she said she admires her for her dedication and hard work. Fakih also thinks Pavitra has the potential and is very entertaining at the same time. Another contestant she feels is promising is Shehzad Deol.
Anjum also asserted that if she had to choose one contestant, she would definitely be rooting for Pavitra Punia.
Image source: Instagram/ nzoomfakih/ gauaharkhan/ pavitrapunia_