Bigg Boss 14: Meera Deosthale Defends Jasmin Bhasin For Her Fight With Nikki Tamboli- EXCLUSIVE
Jasmin Bhasin has got a friend to support her outside the house and it's Meera Deosthale who has come out to defend the actress in her fight against Nikki Tamboli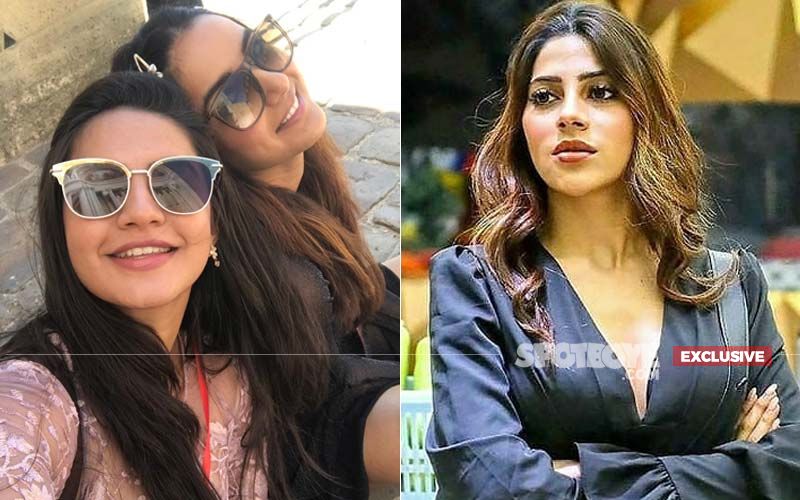 In yesterday's episode of Bigg Boss 14, we saw Jasmin Bhasin and Nikki Tamboli locking horns one more time. The two were in a task of filling their baskets with balls and ended up fighting with each other. In the task, freshers were given the chance to win their stuff back by collecting maximum balls in their baskets until the buzzer rings.
We contacted Jasmin's dear friend Meera Deosthale to talk about the matter and she says, "If you are treating someone with all the respect but then too if that person is abusing you, how long will you tolerate? In spite of seeing how selfish that person is. It may be Nikki's way of playing the game but kahin na kahin insaan retaliate to karega hi na. And talking about yesterday's episode, they were in the task and I feel Jasmin was just trying to break her mentally by saying all these things so that she leaves the net. But in that also, I didn't see her using any abusive word whereas what Nikki said to Jasmin had to get muted by Bigg Boss."
Ask her about Toofani seniors getting into an argument over choosing the winner between Jasmin and Nikki and Meera said, "See that is their call. What I feel is that on Nikki's part, she should have understood that if Bigg Boss already told her that her personality will be seen in this task. It's simple Nikki had nothing to lose as she already had all her stuff with her. She could have been the bigger person by fighting but giving the balls in the end to Jasmin. At last, where she took that piece of net and 4 balls with her she should have left that for her. Undoubtedly Jasmin played really well and gave her a tough fight. But Nikki was not nice to her which is not a good thing. Seniors ka call pe I would not like to comment on anything as they are inside and they must have seen the entire thing whereas we are just watching the edited episodes. So, we are not the right people to judge them."
The actress feels Jasmin is not playing any game and being absolutely real, "As much I know Jasmin she is not playing the game. She is not someone who is doing any kind of planning plotting to go ahead. Jasmin is exactly like this in the outer world also. She lives on her principles. In case of Nikki Tamboli also, she gave her enough chance and tried to make her understand things, it was only after she abused her that Jasmin got put off. Till then she was giving her respect the way she is giving to any other member present in the house. And I feel that is how one should be. I am proud the way Jasmin is handling things. People are also liking her very much and finding her cute," concluded Meera.
Image Source: Instagram/nikki_tamboli/
colorstv