Bigg Boss 14 NEW CAPTAIN: Rakhi Sawant Now To Hold The Reins To BB House? Fans Show Support
As per The Khabri, Drama queen Rakhi Sawant is the latest captain of Bigg Boss 14; here's how fans are reacting to this news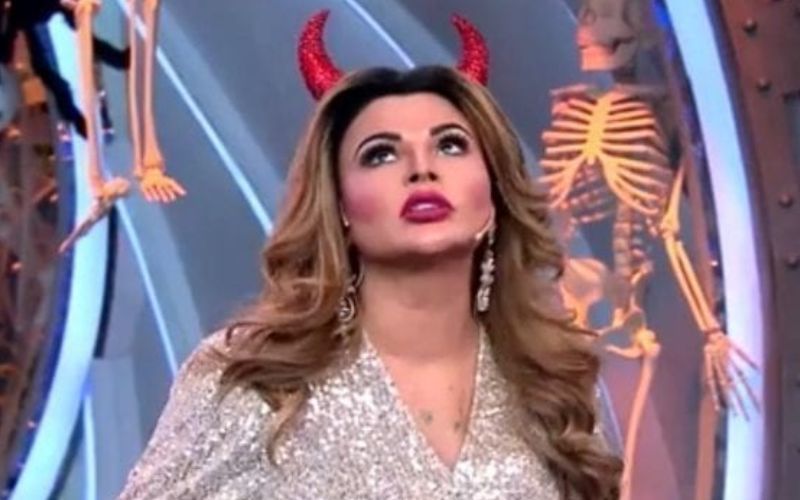 Drama queen Rakhi Sawant promises a hell lot of entertainment wherever she goes and the Bigg Boss 14 house is no exception. Ever since Rakhi Sawant entered the reality show, she has been making all the housemates and viewers laugh with her crazy antics. The recent episode saw Rakhi Sawant competing with other housemates to win this week's captaincy. And, now, if the recent tweet by the Khabri is anything to go by, the Pardesiya girl has successfully bagged the captaincy.
The Khabri, however, said that he's waiting for the confirmation from his sources on this news. His tweet read, "EXCLUSIVE #RakhiSawant is New Captain of the House. *Confirmation awaits*" In response to the same, a lot of fans were in complete support of Rakhi. As per them, the controversial star is entertaining fans to bits and totally deserves to be the next and even win Bigg Boss 14.
We came across tweets like, "She has been really entertaining this season, good that she became Captain," "Loving Rakhi's game. She is totally an entertainer," "She deserves to b the captain and also deserves to win BB14," "Yayy! I just love her, such a sweet heart!!" "I cant except from her but she is really a dignified women ,, bahut acha kr rahe hai she deserves to be captain."
Check out the tweet below:
Before entering the show, Rakhi revealed how she messaged Salman Khan's brother Sohail asking for work, as she has been running out of work and money. It was then him who recommended Salman to consider Rakhi for this season.
image source: instagram