Bigg Boss 14 POLL: Was Nikki Tamboli's Comment On Kashmera Shah's Age Justified? Fans Give Their VERDICT
In a recent episode of Bigg Boss 14, we saw Nikki Tamboli commenting on Kashmera Shah's age while nominating her. SpotboyE conducted a poll asking fans whether her comment was justified. Find out what the verdict is!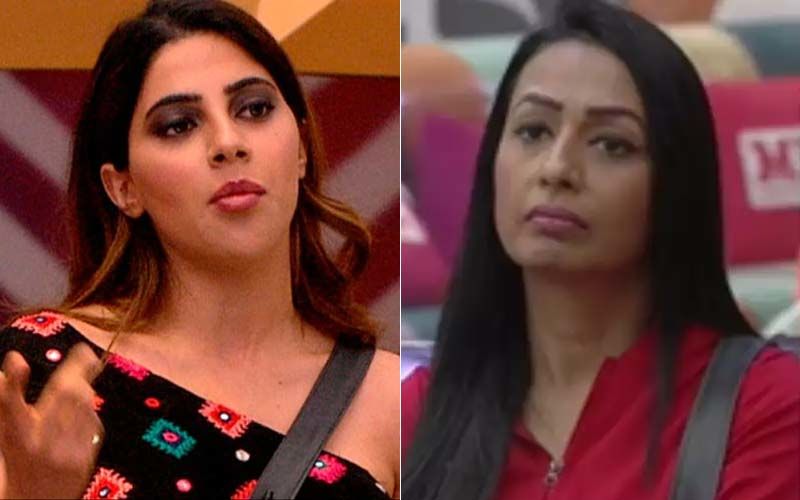 Ever since the challengers entered Bigg Boss 14, the game has turned more interesting. Kashmera Shah and Nikki Tamboli have been at odds with each other and in a recent fight, things got ugly as they commented about many things related to each other. During the nominations, we saw Nikki taunting Kashmera about her age before nominating her for eviction. After their fight, Kashmera was later seen crying in the kitchen, as the fight deeply upset her.
After the episode, Nikki's comment on Kashmera's age was being talked about on social media. Netizens had their own opinions about her remark, and SpotboyE conducted a poll asking fans whether they think Nikki's comment on Kashmera's age was justified. The results are out, and while there wasn't a huge margin, fans think Nikki's comment was reasonable and justified. 55.2 percent of total voters said 'Yes', while 44.8 percent of fans voted for 'No'. Looks like fans don't think her comment was below the belt, and a social media user also wrote, "You can't disrespect someone younger than you and expect them to respect you just b/c you're older than them. Give respect to earn respect!"
Check out the poll results below:
Bigg Boss 14 Poll: Do you think Nikki Tamboli's comment on Kashmera Shah's AGE was justified?

— SpotboyE (@Spotboye) December 17, 2020
Meanwhile, Bigg Boss 13's Arti Singh blasted Nikki Tamboli for her comment on Kashmera. She was seen saying in a video, "In last night's episode I saw Nikki Tamboli commenting on Kashmera's age. Aap logo ne laga kya rakha hai pehle Eijaz ab Kashmera. Do you guys even know what are their achievements? They have worked so much. Aaj bhi vo log dikhte acche hain, kaam accha karte hain. Ham itna kaam bhi karle to hame haq nahi banta kisi ki age pe comment kare. Bigg Boss is a platform where everyone is equal. Who are you to comment on anybody's age?"
Check out the video and read more about it here.
Image Source: instagram/colorstv, Voot.com