Bigg Boss 14: Rahul Vaidya Calls Rubina Dilaik 'Naagin'; Latter Accuses Former Of Being A Mysogynist, Says His 'Mind Stinks'
Rahul Vaidya and Rubina Dilaik have a nasty fight in Bigg Boss 14 house and call each other names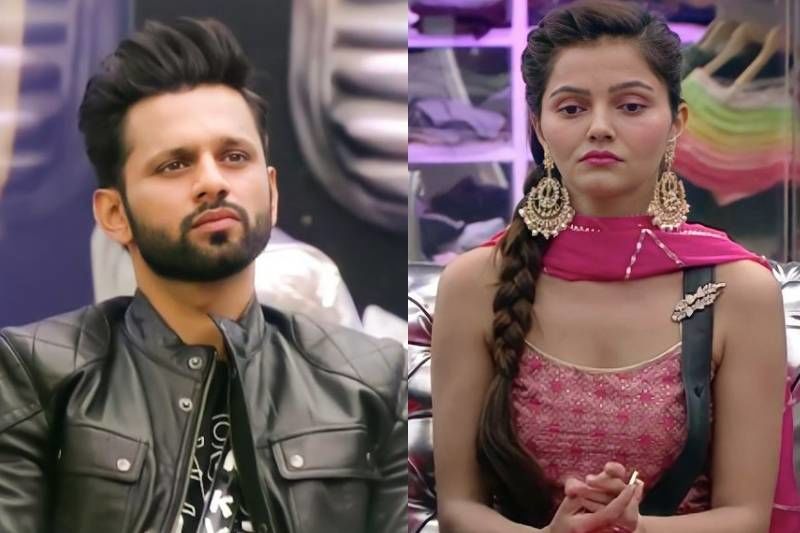 Bigg Boss recently slammed the contestants for being dull, boring and uninterested in the game. The contestants of Bigg Boss 14 were shown the footage of the upcoming episode in which everyone was seen just lying around and doing nothing. It seems everyone has taken words of Bigg Boss 14 to heart as now we have a constant supply of fights and drama. Recently, we saw a nasty fighting taking place between Rahul Vaidya and Rubina Dilaik. The two did not get along since the beginning and now their hatred for each other has reached the name calling stage.
During the Boat task, Rubina and Rahul got into a nasty argument. It starts with Rubina stating that everyone should do their individual duties instead of what has been assigned. Rahul and Jasmin Bhasin do not seem to agree with her thoughts. In fact, even husband Abhinav Shukla expresses disagreement. Later, Rubina offers an ice pack to Rahul as he got injured in the task, but the singer gets down to name calling and fighting. Rahul tries to motivate people to quit the game and Rubina interrupts. This leads to a fight.
Rahul calls Rubina Dilaik, "Nalli. Naagin, Zeher Ugalti Hai." He even calls her "White Monkey". In response, Rubina calls Rahul "mysogynist". She says "You are a mysogynist. Your mind stinks. You are a spotboy". Hubby Abhinav asks Rahul to call his wifey by her name.
Well, as per the latest updates, it is Abhinav Shukla who has won the task and become the second finalist of Bigg Boss 14.
Image Source: Instagram/rahulvaidyarkv/rubinadilaik