Bigg Boss 14: Rubina Dilaik BREAKS DOWN Post Fight With Eijaz Khan- Rahul Vaidya; Tells Abhinav Shukla: 'My Concern Is Misunderstood'
Rubina Dilaik has an emotional breakdown on Bigg Boss 14 post her fight with Eijaz Khan and Rahul Vaidya. She is seen telling her hubby Abhinav Shukla that her concern is misunderstood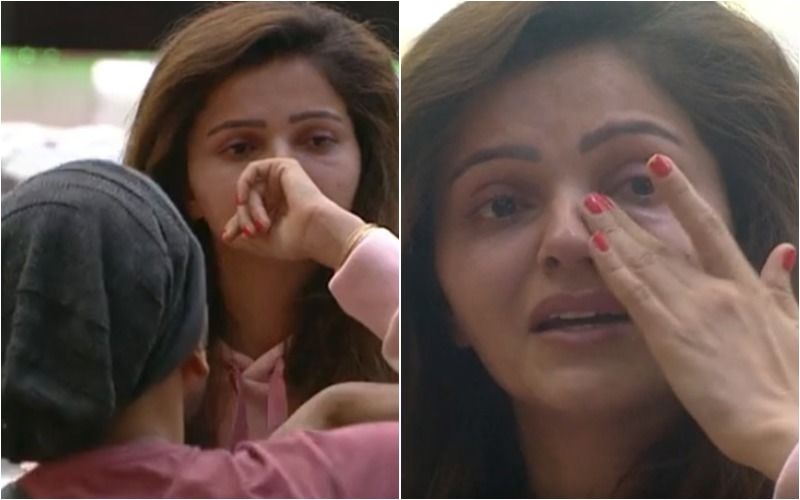 In last night's episode of Bigg Boss 14, we saw Bigg Boss send alternate food items for the housemsates, to replace poultry items. Rubina, in the morning, is seen telling the housemates that Bigg Boss has strictly sent the stuff for breakfast and they should have it in smaller portions. Arshi agrees but says that it should be divided since they don't know how much each housemate will eat.
"Ye humaare liye pure hafte ke liye alternates aaye hain," says Rubina, further adding that it may be possible that with a sudden diet change, their stomach may get upset. Eijaz replies, 'I'm very well educated in the matter of nutrition." Rubina then says "Sorry I showed concern for your stomach because your stomach is only the most upset stomach in the house." Eijaz questions if he asked Rubina for her advice. Rubina says she was just concerned. "This is my call, my mouth, my stomach, my muesli," says Eijaz, irked with Rubina's comment.
Aly also tells Rubina she can't stop someone from eating. Rubina explains she is only saying not to eat it all at once, but to have it in small portions instead. Rahul says Rubina's statement was very wrong, to which Rubina shouts, "What statement?" Rahul says 'Kaun kitni muesli khaayega ye tum thodi decide karogi."
The argument gets more heated and further continues between Eijaz and Rubina. During their argument, Rubina shows her hand, to which Eijaz comes and gives her a hi-five, which irritated Rubina. "Don't touch me without my permission, just back off," she said. Abhinav also warned Eijaz not to come close to his wife.
Image Source: voot.com