Bigg Boss 14: Salman Khan Schools Rahul Vaidya For Leaving BB House; Says 'I Stayed Away From My Parents For 6 Months Amid Lockdown'
Rahul Vaidya recently made a comeback on Bigg Boss 14 once again, and Salman Khan was seen scolding him for leaving the BB house out of homesickness. Giving his own example, Salman said that he stayed away from his parents for 6 months amid lockdown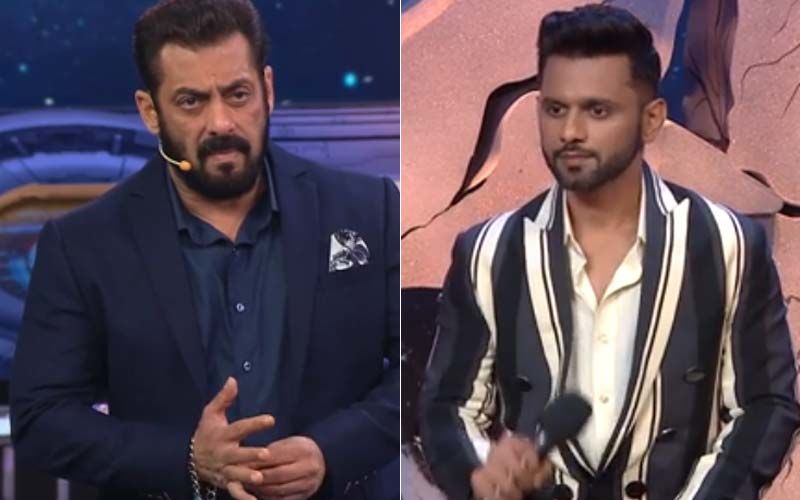 A few days ago, Rahul Vaidya was seen exiting Bigg boss 14 after citing that he was homesick and missed his parents. He was then given another chance, and he recently made a comeback on Bigg Boss 14. However, before he re-entered, Rahul was schooled by Salman Khan, and was asked certain questions. During Weekend Ka Vaar, Salman asked Rahul why he has returned and what his game plan is. Rahul said that he was going crazy due to homesickness, to which, Salman countered that everyone inside the house has been missing home, but they didn't leave the show.
Rahul then said that he hasn't stayed away from home, but after seeing the kind of love he received from the viewers, he realized that he made a mistake. Salman also asked him if he pretended to be homesick because he felt that he had no chance of winning in front of such huge television stars. Rahul said that wasn't the case, and he only wanted to meet his parents. Salman Khan then tells Rahul that when he signed up for the show, he knew he wouldn't be allowed to contact anyone. "Are you trying to say that you are close to your family, and that everyone else isn't close to their family?" questioned Salman.
Salman Khan then said that amid the Coronavirus pandemic, every contestant must be worried about their family back home, with no information about their well being, but we don't see them exiting the house.
Image Source: voot.com