Bigg Boss 14 Weekend Ka Vaar: Salman Khan Calls Out Rubina Dilaik Over Violence Allegations; Says 'You're Making Your And Everyone Else's Life Miserable'
In tonight's episode of Bigg Boss 14 Weekend Ka Vaar, Salman Khan will be seen addressing Rubina Dilaik's claims of violence and aggression in the house. Check out the new promo!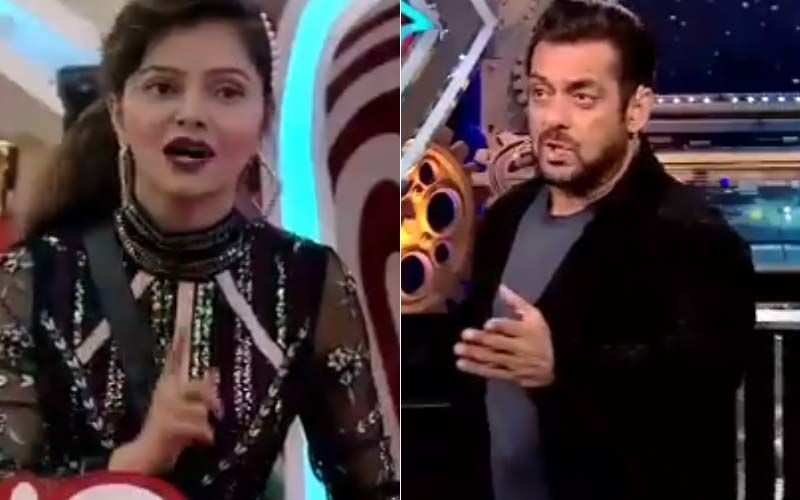 Bigg Boss 14 is turning more and more interesting with each passing day, especially now that groups and alliances inside the BB house have been formed. Recently, during the World Tour task for captaincy, Rubina Dilaik called out 'violence' and aggression used in the task, after which Pavitra Punia blasted her. Rubina's 'violence' claim was brought up in several conversations inside the BB house, and so as Weekend Ka Vaar is here, Salman Khan will be seen addressing it.
Pavitra Punia can be seen telling Salman Khan that after each task, Rubina accuses the contestants of using 'hinsa' (violence). Pavitra defended saying that whatever they do during the task, they do so following Bigg Boss' orders, and they are not violent. Rubina then brought up the task, and the fight between Rahul Vaidya and Jasmin Bhasin, saying that the task was about communication, as opposed to showing strength. However, Salman Khan questioned her if that was the case, why did she hold on to the bag so tightly.
Rahul Vaidya then says how Rubina appears to be playing her own Bigg Boss. Frustrated, Rubina asks why don't the other contestants just vote her out. Salman also schooled Rubina saying that when she held Jasmin while Rahul was pulling her bag, that was passion. "Kya yeh passion nahi tha? Apna passion, apna passion, doosron ka passion, violence." He then said how Rubina is making not just her own life, but also everyone else's life miserable. Check out the promo below:
Image Source: Twitter/Bigg Boss