Bigg Boss 14: Wild Card Contestant Kavita Kaushik Remembers Old Hostel Days With Abhinav Shukla; Says 'Hostel Ke Bacche Bhuke Hi Hote Hai'
Bigg Boss 14 contestant Kavita Kaushik and Abhinav Shukla reminisce old hostel days while discussing about food. Shukla talks about the food struggles a normal teenager living in a hostel undergoes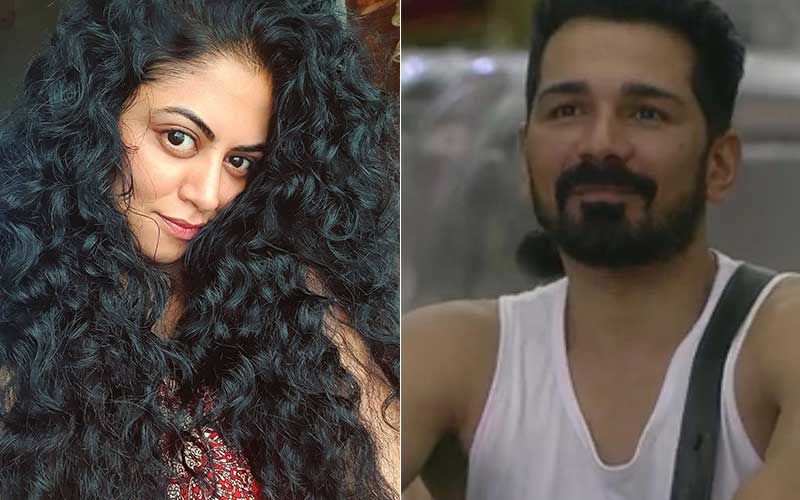 Bigg Boss 14 wild card contestant Kavita Kaushik is trying her to have a conversation with every individual in the house. She already has her two friends Abhinav Shukla and Eijaz Khan in the house and is also trying to form new strong bonds in the house. As Abhinav and the FIR actress go way back, both the Bigg Boss 14 contestants reminisce old hostel days while discussing food. Shukla talks about the food struggles a normal teenager living in a hostel undergoes.
In the Extra Masala episode of Bigg Boss 14, some contestant including Jasmin Bhasin, Kavita Kaushik, Abhinav Shukla, and others were talking about the leverage they have outside the Bigg Boss house, in terms of food choices. Looking at Nishant Singh Malkani enjoying bread and cheese, Jasmin said, "Bhookh ek aisi cheez ha jo mujhse bardasht nahi hoti ha." The actress shared that she could not control herself after watching Nishant enjoying the meal and felt bad for herself.
As food items, like bread, butter, cheese, coffee are included in the luxury items of the BB house, it is only when a contestant wins a task, he or she are allowed to consume. According to the house rules, contestants not everyone can freely consume the luxury items. Later, as Jasmin expressed herself, Abhinav shared an experience of his when he did not get to eat anything for a stretch of 42 days. He mentioned that as a hotelier he never got enough food. Shukla revealed that he used to tap on the doors of his fellow mates, asking for food, as the mess doors were shut by9-9:30 pm sharp and mentioned how even a pinch of sugar would be enough for him at that time.
Meanwhile, as Abhinav Shukla remembered old hostel days, reminiscing those days, his friend and contestant Kavita Kaushik, added, "kyunki hostel ke bacche bhookhe hi hote hain." Kavita also shared with Rubina Dilaik, who was present during the discussion that bread- butter and 'bhujiya' was the luxury food for them. She also shared how the food her parents brought and the 'gond he laddu' send by her grandmother vanished on her way to the room. Later, the episode ended with Kavita and Abhinav smiling, remembering their hostel days. Also Read:
Bigg Boss 14 PROMO: Nikki Tamboli-Kavita Kaushik And Rahul Vaidya-Jasmin Bhasin To Lock Horns; BB Introduces Unexpected Twist
Image source: Instagram/Kavita Kaushik, Abhinav Shukla