Bigg Boss 15: Anusha Dandekar Drops Yet Another Cryptic Post, Accuses Karan Kundrra Of 'Spinning A False Narrative'
Karan Kundrra, addressing his break up, told Shamita Shetty that things would have gotten better had he and Anusha Dandekar talked it out.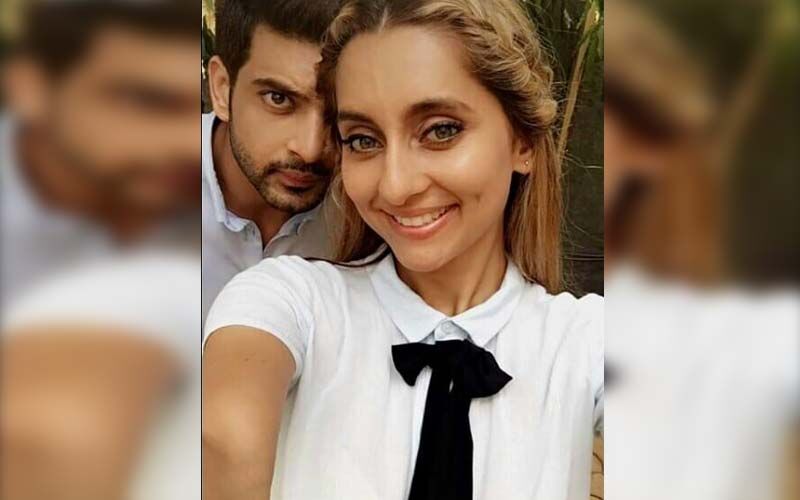 Bigg Boss 15 has witnessed unlimited drama and controversial fights in its first month, and has a long way to go. However, considering the current scenario, these controversies are now nowhere limited to the Bigg Boss house. Karan Kundrra's former girlfriend has jumped into the fire.
Well, it all happened after Karan Kundrra and Anusha Dandekar's relationship came into the spotlight on the show. Karan opened up about his break up as he spoke to Shamita Shetty. He said things would have gotten better had they talked it out. "Agar hum baithke baat karte to sab solve ho jaata. Agar maine cheezon pe kaam kiya hota, baat ki hoti to kuch ho jaata," he said.
And though Anusha has already spoken about it a number of times, and has dropped multiple cryptic posts, she chose Instagram yet again to vent it all out. She has shared another cryptic post - a long one this time.

Anusha has spoken about Karan being called a 'mastermind' on Bigg Boss 15 and took a sly dig at him. She said that playing with a person's life is not something he should be proud of.
Her note read, "I'm feeling this after seeing that I literally want to say so much, show so much... but I will still respectfully keep my peace and sanity because I deserve better than this constant deceitful life. I am talking to all of you women & men out there who underestimate yourself & believe you deserve less. you do not!"
She added, "just know, once somebody starts a lie he only tangles himself into a web of them and has to keep going, not realising the only way out is the freakin truth!! I have mine, I know the whole truth, so does he and all his people but I am the only one who has spoken it, with all my dignity intact... and I can rest easy with that. tired. And honestly now a little bored, grow up! man up! It is high time! I'm not the girl who will play your games and sit in silence while you endlessly spin a false narrative! She will only respect herself and be honest, Kind people! The End...Enough...X."
Earlier in the day, Anusha wrote on her Instagram Stories, "Some people love you. Some love to be around you. Some love what you can do to them. Understand the difference." She also shared a popular message. "I used to think I was introverted because I really liked being alone, but it turns out I just like to be at peace, and I am very extroverted around people who bring me peace." Sharing this message, she wrote on it, "OMG So me."
On Thursday, Anusha posted a cryptic note as she promoted her cosmetic brand Brown Skin Beauty and wrote, "Turn off your TV and turn on your sexy with brownskinbeautyofficial (sic)."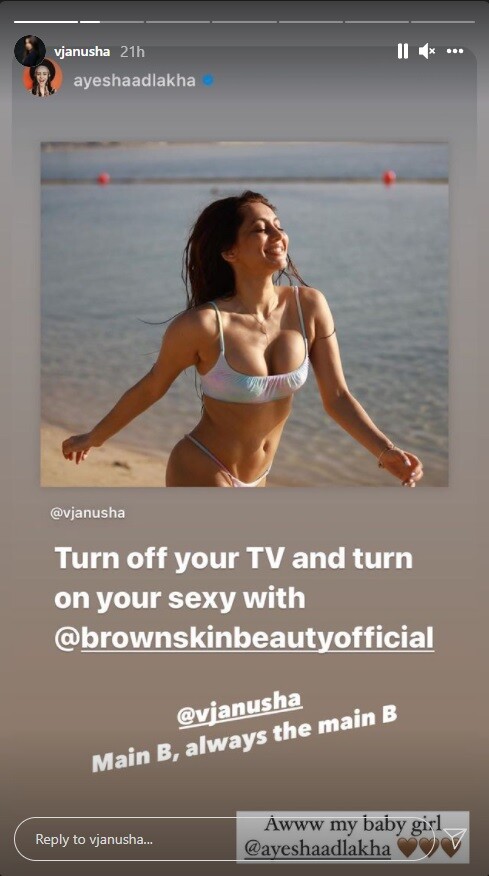 Karan Kundrra, meanwhile, is making headlines after he confessed having a crush on and liking for housemate Tejasswi Prakash.

Image Source: Instagram/the_fly_buy_