Bigg Boss 15: Devoleena Bhattacharjee Confesses Feeling Low, Crying In Front Of The Camera, Says, 'Bigg Boss Can You Please Give Me A Hug. I Really Want It'
An emotionally low Devoleena Bhattacharjee crying in front of the Bigg Boss camera, ask for a hug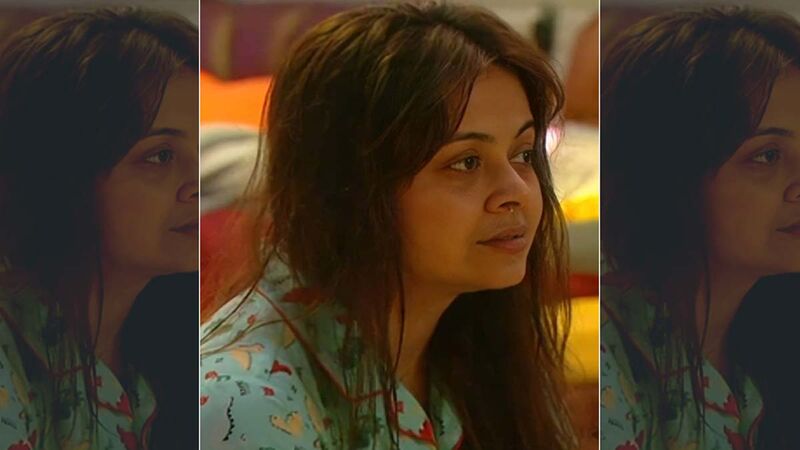 At times, the boundaries of Bigg Boss 15 house separating the contestants from their loved ones, can get them emotionally low. The otherwise warring contestant, wildcard entrant Devoleena Bhattacharjee who is not leaving any stone unturned to be in the game and win it too, was seen in tears. When she was alone, the actress cried in front of one of the cameras installed in the garden area. The emotionally low actress asked Bigg Boss if he can give her a hug, confessing that she is down emotionally, physically and mentally and need someone to talk to her.
As reported in ETimes TV, she was heard saying, "Bigg Boss can you please give me a hug. I really want it. I really need it. I am down emotionally, physically and mentally. There should be someone to whom I can talk." She added, "I am jealous and at the same time I am irritated. And that's why I keep getting angry. And I am like this. I can't talk to everyone and say everything. I can't. Who do I talk to?"
She continues, "To whom do I share? I don't know who will understand what and end up making fun of what I say. I don't understand. I keep blabbering but I don't know the opposite person's intention when they talk to me." This conversation of the actress clearly hints at the actress feeling lonely.
Before tears roll down her cheeks, Abhijit Bichakule was heard telling her that she should tell media that they are thick friends, "No matter what happens, you can call me anytime, I will come. If the press asks you, you can tell them 'we are friends forever.'"
Image Source: Instagram/devoleena