Bigg Boss 15: Fans Think Shamita Shetty's Decision To Disqualify Umar Riaz Was Unfair - Read Tweets
Shamita Shetty gets slammed for her biased decision by fans after disqualifying Umar Riaz.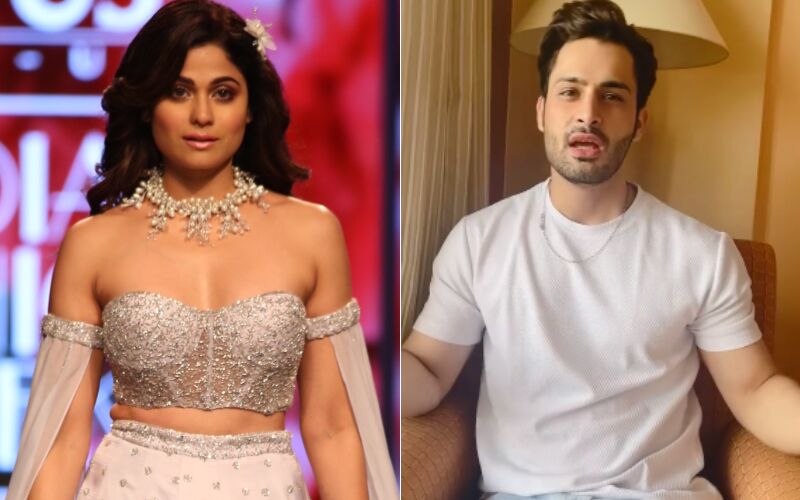 During the latest episode of Salman Khan's Bigg Boss 15, Shamita Shetty disqualified Umar Riaz for captaincy after he threw liquid on her brother Rajiv Adatia.
Since past three weeks now, it has been a known fact that Bigg Boss 15 has been changing the equations and game altogether thanks to the makers' unpredictable twists and turns that keep everyone hooked to the show. In a surprise move from one of the strongest contenders in the house, Shamita Shetty stood by her rakhi brother Rajiv Adatia when Umar Riaz committed a foul by throwing liquid on him during the task.
Shamita however, disqualifies Umar from the task for her brother's action, while also clearly mentioning she was upset by Umar's behaviour toward her brother. She was seen telling Jay, "Tell his team I don't want him here.".
Meanwhile, The disqualification of Umar Riaz has made many fans upset. Some fans are upset with Shamita because they believe that she is dictating the rules. They believe only Umar Riaz appeared interested, and they believe that Shamita demotivated him. They have called Shamita Shetty on social media.
The fans of Umar Riaz were upset after Karan Kundrra, who claimed to be Umar's friend, turned his foe in the task. The housemates were seen revolting against Shamita's decision. In their support of Umar, Twitter blasted Shamita Shetty for her biased decision and criticized him as a lone warrior.



Image Source: twitter/amitbhatia1509/micitymic/FkxeeKhan/ramyaa_rr/Fashionopolis, spotboye archives, instagram/umarriazz91