Bigg Boss 15: Former Splitsvilla Contestant Bhavya Singh Feels Miesha Iyer and Ieshaan Sehgal's Love Story On The Show Is Fake
Bhavya Singh opened up about her friend Meisha Iyer's connection with Ieshaan Sehgal on Bigg Boss 15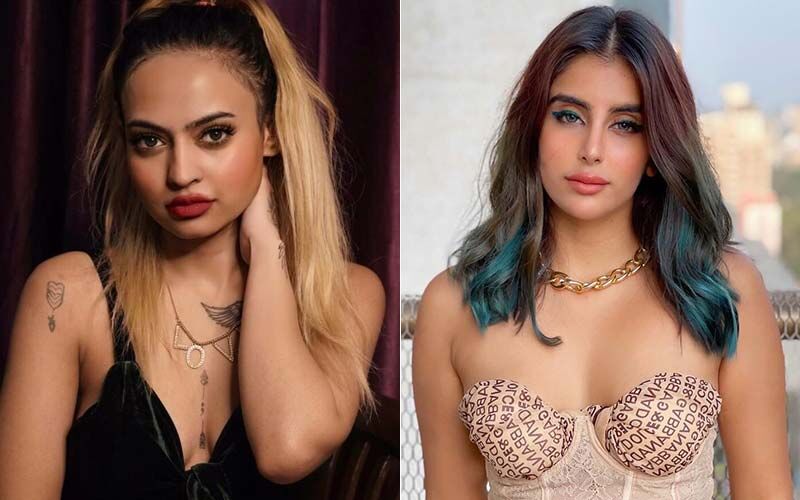 Salman Khan-hosted 'Bigg Boss 15' has caught the audience's attention. And a little credit goes to the budding romance between contestants Miesha Iyer and Ieshaan Sehgal. While many have been questioning the authenticity of their connection in the latest season, most feel it's better to wait and watch.
Bhavya Singh - a social media celebrity and Meisha's friend from the reality show Splitsvilla - has now addressed Ieshaan-Miesha's connection in BB15. Bhavya spoke to ETimes about Bigg Boss and revealed that she loves watching the show. She continued, "But since the time Meisha has entered the show, I don't feel like watching it. I don't like the way she is playing the game. I skip the parts when she comes on screen because I really get irritated watching her."
For the unversed, Bhavya and Meisha started off together as friends but later they had a tiff and fell out. However, she also contended, "I expected a better game from her. I want to watch the show because I want to see how Karan Kundrra and Umar Riaz are performing in the house."
Bhavya also spoke about Ieshaan and Meisha's connection and pointed out that their love story is fake. She said, "I don't hate Meisha and I have been a good friend to her. But she is very clever and she knows how to use people. I don't know about Ieshaan, maybe he has been advised to do maybe he is innocent and doesn't understand this reality show."
Recalling an incident, Bhavya Singh shared, "Once Ieshaan is out of the house, Meisha won't be able to play at all. Because her only game is to create love triangles because she can't play the game solo. I feel she's playing dirty and unfortunately in playing her game, the guy may be out of the house soon. I can guarantee that this love story between Ieshaan and Meisha is fake. Basically, Pratik Sehajpal and Meisha are playing their game."
Bhavya also believes that it's all planned by Pratik and Meisha. "Pratik and Meisha are playing together and he has told her to create this love story. People were expecting to see Meisha and Pratik together but Pratik is very smart and knows how to play well. I really like his game but Meisha is stupid to understand that," she told ETimes.
Meanwhile, in a recent promo, both Miesha and Ieshaan can be seen getting intimate and kissing each other multiple times.
https://www.instagram.com/p/CU4HJrClu4v/?utm_source=ig_embed&ig_rid=235a4c70-2c7a-4751-95e6-8c867d5badaf
Image Source: Instagram/_bhavyasingh/mieshaiyer