Bigg Boss 15: Ieshaan Sehgaal And Miesha Iyer Have A Heart To Heart Talk, Former Opens Up About His Ex-Girlfriend, Latter Confesses Her Love For Him
Bigg Boss 15 contestant, Ieshaan Sehgaal who proposed Miesha Iyer, gets a nod to his proposal from her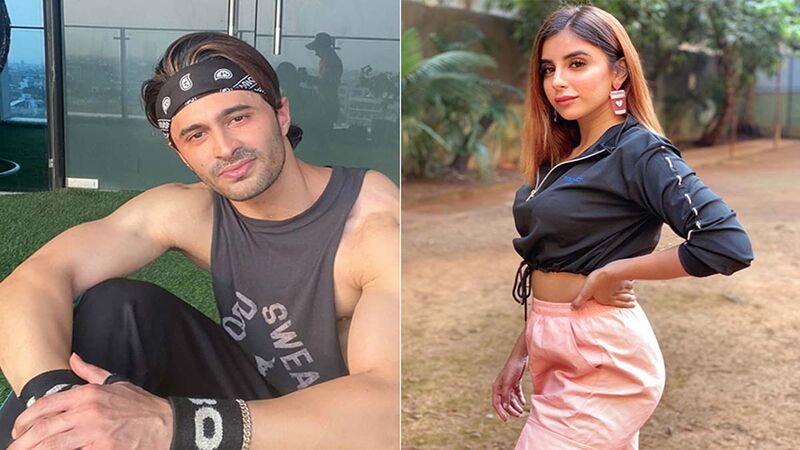 The love story has begun to brew between Bigg Boss 15 contestants Miesha Iyer and Ieshaan Sehgaal. The much in love couple is still encountering some trust issues. After Ieshaan proposed to her, the two are in the process of getting to know each other and opening up about their insecurities. In the latest episode, Miesha questioned Ieshaan about what incident she would get to hear about him after she steps out of the house. Though earlier, Ieshaan refuses to have a conversation over it, he later pours his heart out to her.
It started with, Miesha asking him, "You mentioned, playing around. So define 'playing along'." Affirming Miesha that he is not the wrong person, he narrated about a person whom she might also know, who tried to threaten him. He says, "He was threatening to ruin my reputation and also publish negative articles about me before I entered the house. So I had to play along to sustain. Everyone does that at some point of the time. This is how it works. Aise logo k saath aise hi kaam nikalna padta hai. He was creating problem."
He added, "And that's why I said, he might try to do the same once we come out. I don't have any scene but he creates a major scene. I don't know if he is your friend or not. You think I am bi? He was playing around with me."
While Miesha promises to get him out of this situation, she also wants an assurance nothing of this sort happens again. "I will let go off this topic. But you have to promise me nothing like this will happen henceforth," said Miesha.
Blushing Ieshaan responded, "Wow, Mere liye toh bahut dino se thi, but obviously yes." This is followed by Miesha saying, "I love you," leaving Ieshaan surprised. he too responds by saying, "I love you too."
Image Source: Instagram/ieshaan_sehgaal/mieshaiyer