Bigg Boss 15: Ieshaan Sehgaal Says, 'I Wanted To Meet Sidharth Shukla And Spent Time With Him After Becoming A Celebrity, Now I Will Go And Meet His Mother And Touch Her Feet'- EXCLUSIVE
Bigg Boss 15's contestant Ieshaan Sehgaal shares his unfulfilled dream of meeting Bigg Boss 13 winner Sidharth Shukla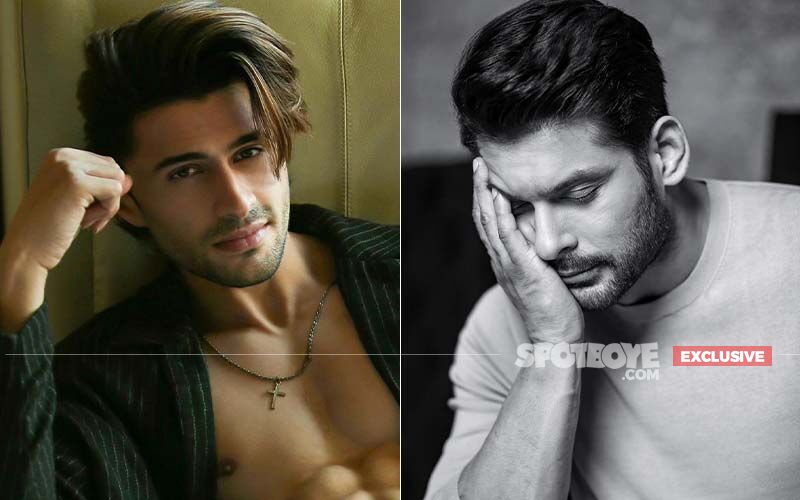 Ieshaan Sehgal, who was introduced as one of the contestants on Bigg Boss 15 grand premiere night by host Salman Khan, is a big fan of the show and former contestant Sidharth Shukla. Before making an entry to the reality show, Ieshaan Sehgaal in an exclusive interview with SpotboyE.com revealed that he had planned to meet the late actor after he became a celebrity. But his wish remains unfulfilled.
Ieshaan on participating in the reality show Bigg Boss 15 told us, "I was called for Bigg Boss OTT but I couldn't take it as I was busy with my other projects. And this time when they approached I couldn't say no. I have been a very big fan of the show and this was something I always wanted to. I find the concept very interesting and exciting. Now when I am getting the opportunity I am going to give my thousand per cent. Because it's not just me but my mother is also a die hard fan of the show. Since 2013, she used to kept saying to me, Ieshaan you should definitely do Bigg Boss. In fact, my mom calls me 'Shukal'.
ALSO READ Salman Khan's Bigg Boss 15: Model-Actor Ieshaan Sehgal To Set The Temperature Soaring- EXCLUSIVE
Giving the reason behind this, Ieshaan said, "After watching Sidharth Shukla in Bigg Boss 13 she used to always tell me your anger will be ideal for Bigg Boss. Sidharth is still mine and my mother's favourite. Unfortunately, he is not with us now. But I really wanted to meet him. Because whenever I used to see him onscreen I used to feel related to him in a lot of ways. His anger, the way he used to take stand for his people and whatever he did on the show."
ALSO READ Bigg Boss 15 Rumoured Contestant Ieshaan Sehgaal Has A Connection With Former Contestant Mahira Sharma
He further added,"To be honest, way before to his demise, I was talking to my mother about him and I said Mom if I get finalised to enter the Bigg Boss house. And whenever I will come out of the house I will go and meet him and spend time with him. By then I will also be a celebrity so he will also not mind spending time with me. But now, unfortunately, that would not be possible."
However, Ieshaan now would like to go and meet his mother post his journey in the Bigg Boss house, "Now when Sidharth is not between us. I will definitely go and meet his mother after the show and touch her feet and take her blessings. This is how much I respect him".
Image Source: Instagram/colorstv/ieshaan_sehgaal/realsidharthshukla