Bigg Boss 15: Jay Bhanushali Says 'Ieshaan Sehgaal-Miesha Iyer Don't Even Need A Blanket Anymore'; Afsana Khan Calls Their Romance 'Fake'
In the latest episode of Bigg Boss 15, housemates were seen discussing Ieshaan Sehgaal and Miesha Iyer's growing intimacy.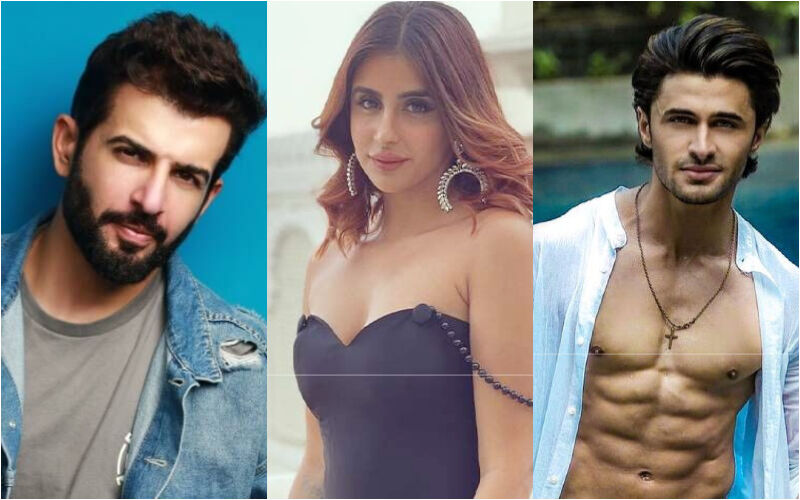 Bigg Boss 15 contestants Ieshaan Sehgaal and Miesha Iyer's budding romance and growing intimacy has been grabbing headlines of late. Not just viewers are talking about their growing proximity even housemates have started teasing them, calling them a couple in the house. In fact, the housemates have also jokingly started asking Ieshaan and Miesha what would they name their baby, and suggest 'Mieshaan'. Jay Bhanushali also teased the lovebirds saying that they don't even need a blanket anymore.
In the latest episode, we saw Miesha, who was in the kitchen area, was blushing when Junglewasis were teasing her. Ieshaan, just then entered the kitchen and goes near Miesha, hugged her from behind and gave her a sweet peck on her cheek.
Jay Bhanushali, who was seated there with the remaining contestants, could not help but tease them seeing their romance in the kitchen. One of the contestants said that the duo will only get one blanket now. Jay jokingly said, "Kambal ki bhi zarurat nahi hai abhi inko" (They don't even need a blanket anymore). He added, "Kill us. You'll are tormenting us with your romance. 'humko laga dhai mahine me hoga lekin ye log dhaai din mein shuru ho gaye' (We thought, romance would begin after two and a half months but here they have started in just two and a half days.)
On the other hand, Afsana Khan later on the show commented on Ieshaan and Miesha's growing romance and said they are just "faking it up" because they need a support system to go ahead. Vishal Kotian called Ieshaan and Miesha's relationship to just be "attraction" and not love. He opined that nobody falls in love in just three days, and it is just a strong attraction.
Image Source: Instagram/ijaybhanushali/'Ieshaan Sehgaal-Miesha Iyer