Bigg Boss 15: Rakhi Sawant's Husband Ritesh Kisses Her On National Television, Leaves The Former Surprised And Blushing
Kissed! Bigg Boss 15 Rakhi Sawant blushed as husband Ritesh planted a small peck on her lips on the show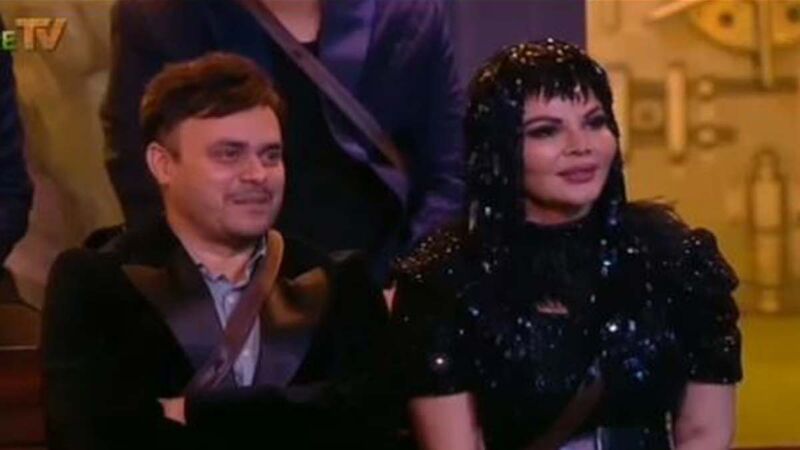 A lot was said about Rakhi Sawant's husband Ritesh. Married in 2019, the actress kept him away from the limelight, followed by finally unveiling his face in 2021 on Bigg Boss 15. Currently seen in BB15 house as wild card entrants, the audience is witnessing a lot of chemistry between them. The couple is seen having their moments on the show. In the recent episode the drama queen was left blushing, as she was kissed by her husband on national television.
As the couple was seen in the garden area along with a few housemates, they were seen sharing details about their marriage. That's when everyone demanded them to kiss one another. Housemates were seen saying, "Kiss kiss kiss kiss." On being urged by the housemates, he went up to her and pulled her closer. He looked into her eyes and they shared a small kiss, this was followed by the actress being surprised. She was seen blushing after they had this moment.
All the contestants were seen teasing them.
Image Source: Instagram/rakhisawant2511