Bigg Boss 15 Weekend Ka Vaar: Pratik Sehajpal Breaks Down After Salman Khan Bashes Him For His Unruly Behaviour
Pratik Sehajpal was deeply affected after he was scolded by Salman Khan on the Bigg Boss 15 Weekend Ka Vaar episode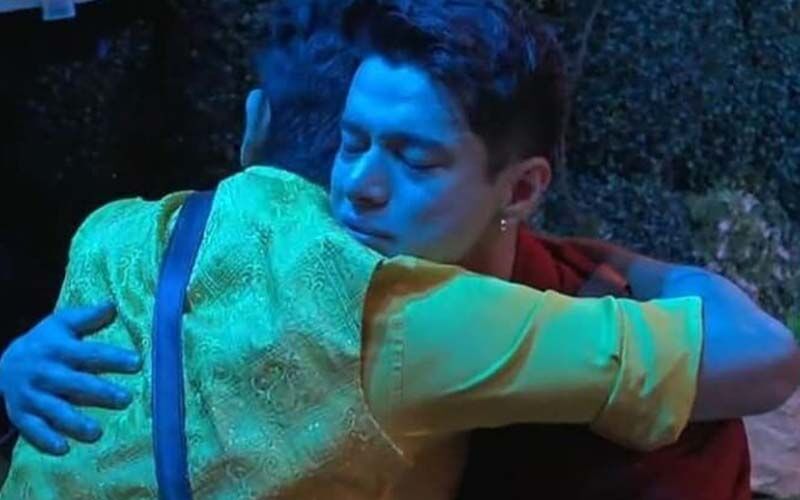 Bigg Boss 15 fans witnessed a dramatic turn on the first Weekend Ka Vaar episode as Pratik Sehajpal was seen breaking down after Salman Khan scolded him for his behaviour during a fight on the show. The host was annoyed by Pratik's act of breaking the bathroom's latch while Vidhi Pandya was taking a shower. Adding up to his annoyance towards him was his 'unnecessary poking' attitude towards the fellow contestants.
Pratik was scolded on his behaviour inside the Bigg Boss house by Salman who informed him that his actions can lead him into a messy situation. The host was also seen raising his concerns about the bathroom latch matter and pointed out how he stood in the changing room while Miesha was changing.
Salman straight away said that he wouldn't have spared him if his sister or mother had been in Vidhi's place.
Salman Khan also mentioned that the girls could have raised issues for these matters which can have an adverse impact on his image in front of viewers and fans. "You're looking like a fool," he said. Following the bashing, the host told Pratik to play the game with his heart and mind. "You need to come out as the best guy," he added.
From the looks of it, Pratik was deeply affected after he got reprimanded and looked quite low throughout the episode.
After Salman Khan bade adieu to the contestants, Pratik was seen talking to co-contestant Nishant Bhat near the pool, late at night. Nishant and Pratik sat near the pool and the former said, "I know it is a little difficult, but do not worry. Sab theek ho jaayega."
Pratik cried as he hid his face in Nishant's lap and then covered his face with his hands. Nishant told him, "It is okay, vent it out. It will be fine." He hugged Pratik, who said, "Bahut uncomfortable feel hota hai sahi mein."
Nishant told Pratik, "See, it is a lesson that he (Salman Khan) taught you. Use it for your own benefit. You committed a mistake, and it is not like no one else does so. People commit mistakes, but this should not deter you at all. This should not make you lose your courage."
Both Pratik Sehajpal and Nishant Bhat appeared together on the recently concluded reality show Bigg Boss OTT.
Image Source: Instagram/__biggboss15official__