Bigg Boss 16 Fame Abdu Rozik Gives A Special And Rare Eternal Rose To MC Stan as a Symbol Of Friendship On His Dubai Visit
Abdu Rozik has accused MC Stan's fans of misbehaving with him and thrashing his car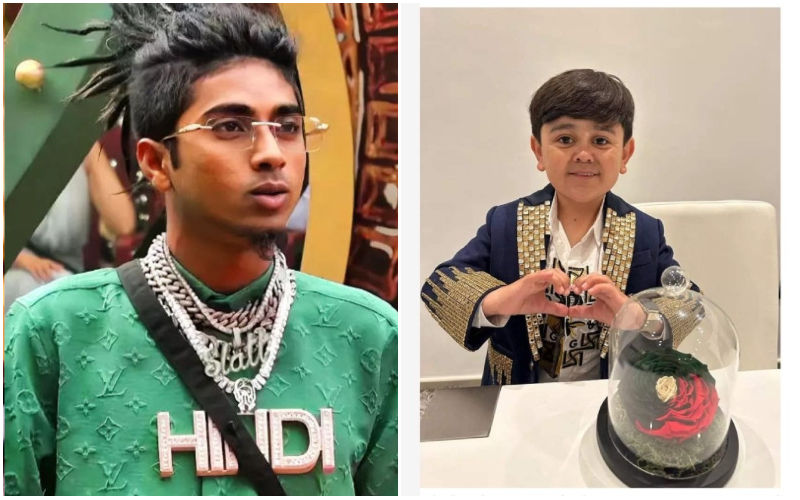 MC Stan was performing Abdu Rozik's hometown in Dubai last night April 25 with actress Sunny Leone. The 19-year-old online sensation was gifted the rapper a super rare rose that never dies as a symbol of their friendship. The latest development comes after Abdu and MC Stan's troubled friendship left their fans and friends anxious.

For the unaware, the 19-year-old singer accused MC Stan's fans of misbehaving with him and thrashing his car. However, the equation between the two seems to have changed after Abdu Rozik got a generous gift to welcome the rapper to Dubai and to support his first event in the Emirates.
Last night MC Stan was performing in Abdu's hometown Dubai with Sunny Leone.

Abdu Rozik brought Stan a rare UAE rose that is eternal and does not die to symbolise their friendship as a gesture of his love and kindness for him. pic.twitter.com/xWcHGgvMND

— #BiggBoss_Tak👁 (@BiggBoss_Tak) April 26, 2023
Talking about the same, Abdu said, "I thought this flower was such a beautiful way to give a message as it symbolises long life, friendship and love with the petals in the natural colours of the UAE flag."
"Peace and tolerance has its own ministry in the UAE and I really loved to give this rare rose to MC stan as I feel this rose perfectly explained my love for him. Sometimes being in public is a hard job as we get more love and we get more hate so it's important that we ourselves promote being kind to each other and try to be a good example to others," he added.
Abdu has been living full-time in Dubai since he started his career and is sponsored and exclusively managed by one of the ruling families of the seven Emirates.
As per the reports, he was one of the first and youngest to ever obtain the ten-year golden visa when it was first launched.
Abdu will soon head to MC Stan's hometown Pune to perform live with Oscar and Grammy-winning legend AR Rahman on April 30, starting his seven-city tour of India.
Image Source: Instagram