Bigg Boss 16: Manya Singh Claims Soundarya Sharma Sleeps For S*X; Netizens Blast Miss India Runner Up, Say 'You Are BIG SHAME For Our Country'
Netizens lashed out at Manya Singh for character assassinating Soundarya Sharma on Bigg Boss 16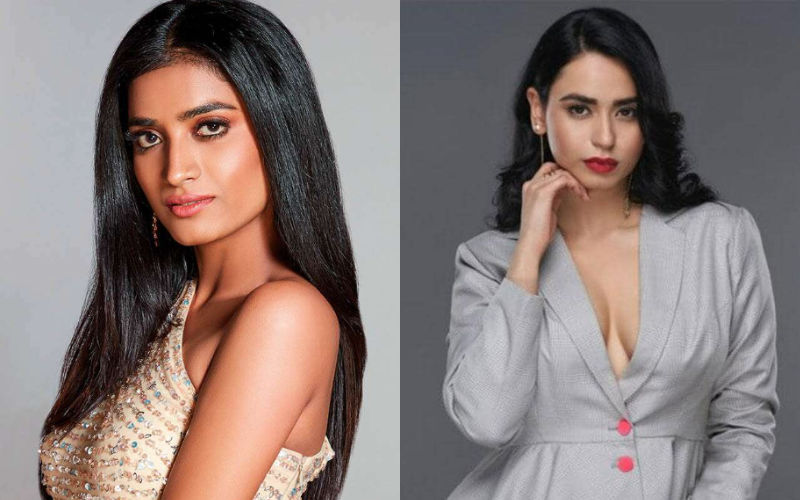 In the latest episode of 'Bigg Boss 16', Manya Singh and Soundarya Sharma got into a heated argument with the former passing derogatory comments against her. Things got worsened between them when Manya character assassinated Soundarya saying that she knows everything about her character, and how she "sleeps for S*X." The former Miss India runner went to extreme levels to insult Soundarya after they had a face-off in front of Karan Johar during the Weekend ka Vaar.
Manya's filthy remarks against the actress on national television have miffed netizens who took to Twitter to lash out at her. Many slammed Singh calling her a 'big shame.' While calling out Manya for her comments, one user posted a clip of their fight and wrote, "Such filthy comments coming from a Miss India runner-up is a BIG SHAME for our country #ManyaSingh #BB16 #biggboss16." Another commented, "Did #ManyaSingh just said tu to to dusro k sath s**i hain Thts totally disgusting And why everyone aftr #PriyankaChaharChoudhary The jealousy Is so evident #BiggBoss16." ALSO READ:
Bigg Boss 16: WHAT? Soundarya Sharma Accused Shalin Bhanot Of Inappropriately Touching And Kissing Her; Manya Singh Calls Her 'Unreal'
Check out more tweets below:
#ManyaSingh character assassinated #SoundaryaSharma so bad

Just cause she got rejected and soundarya got selected for a music video.

Also Manya is so keen on making a love story with anyone
Also don't be surprised if she ends up cooking a story with sajid😭

Sry but not sry

— ♉ (@bola_tha_na) October 23, 2022
In BB10 we had a dusky beauty Lopa who came from same field as #ManyaSingh yet so much difference in their personas. Lopa was such a graceful queen & this Manya is disgusting disgraceful POS!#BB16 #BiggBoss16

— 𝓡 𝓲 𝓭 𝓭 𝓱 𝓲 𝓽 (@CuttingChai__) October 23, 2022
#ManyaSingh is unbearable😤says the same phrases in every convo, runner up hoke bhi alwz "miss India" title ko hatiyar banana..sachme ab Kuch neya kar😮‍💨 never liked #SoundaryaSharma , bt isne boht acchese aukat dikha dia iss Pagal ladki ko😆 & the graduation taunt was best😭😂 pic.twitter.com/hGiub2kdEW

— ♕︎𝓈𝓪𝓻𝓪♕︎ (@sara_supremacy) October 23, 2022
Manya and Soundarya's fight started during 'Mann ki Safai' game when the Miss India runner targeted her and Soundarya mocked Manya saying she is not even a graduate. Later, they both had a war of words near the kitchen area with Soundarya shouting and questioning Manya's upbringing. She also called her a loser. Talking to the camera, Manya then said "that's your character, sleeping with..Don't make me talk I know everything about you."
The episode also witnessed a huge fight between Shalin Bhanot and Shiv Thakare. Karan Johar hosted the Weekend ka Vaar episodes as Salman Khan is down with dengue.