Bigg Boss 16: Sajid Khan Recalls How Salman Khan's Father Salim Khan Offered Him Monetary Help For His Late Father's Last Rites
Sajid Khan opened up about his financial struggles after the death of his father to MC Stan and Shiv Thakare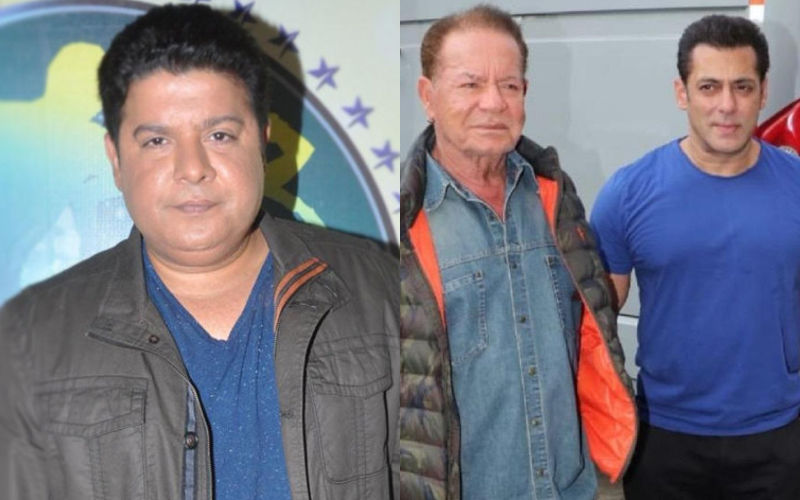 Bollywood filmmaker Sajid Khan has made headlines for his controversial past for the past few weeks after he entered the Bigg Boss 16 house. He has been on the receiving end of criticisms from the public for losing his calm on the other contestants on many occasions. In a recent episode, Sajid gets into an argument with Archana Gautam.
During the war of words, the politician-actress is seen commenting on Sajid's father, which causes him to lose his calm and his blood pressure to shoot up. After taking medication and resting, Sajid is seen having a heart-to-heart conversation with MC Stan and Shiv Thakare. The filmmaker recalls how Salman Khan's father, Salim Khan, was the only one who came forward to help him after his father, the late choreographer Kamran Khan, passed away because of a damaged liver.
ALSO READ: Bigg Boss 16: Sajid Khan REFUSES To Apologise For Smoking In The Garden; Makers Seal The Smoking Room- VIDEO INSIDE
Sajid breaks down while talking about how helpless his 14-year-old self felt watching his father breathe his last with no one around to help him. He recalled that his father died in front of him because his liver had burst. He was to watch his father bleed from his eyes and mouth. Referring to Archana's comment about his late father, Sajid shared, "She talked about my father, and plays the cards of rich and poor. What does she know? Imagine, a 14-year-old running around in a rickshaw to relatives' houses so he may arrange money for his father's last rites. Ki daddy off hogaye hai kuch mil sakta hai kya."
ALSO READ: Bigg Boss 16: Sajid Khan Screams His LUNGS OUT During A Captaincy Task, Interferes In The Ongoing Challenges Leaving Contestants Angry- WATCH
He further revealed that none of his paternal relatives wanted to help him, his mother, or his sister. Even though some of his maternal relatives helped them, many turned him away, refusing help. He shares that it was Salim Khan who helped them the most. He said, "But the person who helped me was Salman Khan's dad, Salim uncle. Jahan pe maine dafnaya tha na waha Salim uncle aaye the aur unhone mujhe paise diye aur hug kiya. Un paison se maine 2 mahine ka rashan bhara tha, bijli ka bill bhara tha."
It will be interesting to watch how Salman Khan deals with this fight in the upcoming episodes of Bigg Boss 16.
Image Source: Google