Bigg Boss 16: Vikkas Manaktala's Wife Guunjan Reveals She 'Never Meant To Belittle' As She Takes Down Her Tweet Accusing Shiv Thakare; Angry Fans Ask Her To Apologise
Guunjan Walia deletes her tweet that accused Shiv Thakare of 'stealing' Vikkas Manakatala's clothes and other necessities, issuing a clarification she mentions that it was the team's fault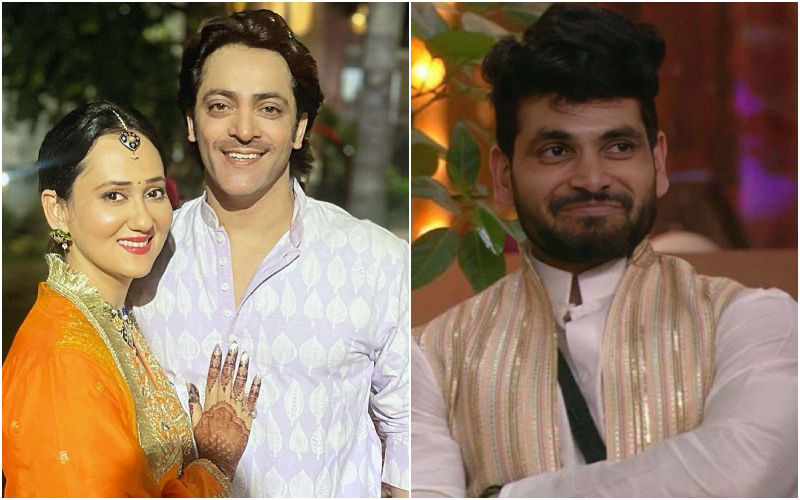 Bigg Boss 16 in one of the most controversial Indian television reality shows. While, the makers and contestants are seen giving their best for every episode, the buzz around the show on social media also keeps it interesting. It is often seen that the friends of the contestants, their family members and even the ex-contestants share their opinions on their social media handles about the ongoing drama. Their involvement often makes the headlines. The recent one to do so was Vikkas Manaktala's wife Guunjan Walia.
Hi,for those who said this suit is not vikkas's ,I have just received it back from the team. I had been tracing this along with the other stuff which was in the same parcel since week 1. We were not able to trace it, till I saw some other contestant wearing it. It did irk me pic.twitter.com/K0bBiwD1rI

— Guunjan V M (@GuunjanVM) January 2, 2023
However I don't think that the tweet holds any relevance till there's further clarity on the same.I never meant to belittle anyone .I understand that it has hurt many people and hence I am taking the tweet down
Love & Light

— Guunjan V M (@GuunjanVM) January 2, 2023
Her clarification has left the fans angry and she is yet to apologize to Shiv for her accusations. For the unversed, Guunjan had wrote, "#ShivThakre... return #VikkasManaktala clothes. How can you even wear his clothes? His perfumes, his pink shirt you took and wore which I sent him in the first week. I saw all of this in the live feed. He dint get any of his clothes and now you are wearing it. #shameful." Netizens bashed her in the comment section of her tweets.
Shiv has been receiving support from all corners after Guunjan made her accusations. It will be interesting to see if she would apologize for tarnishing his image or not.
Image Source: Instagram