Bigg Boss 16 Winner MC Stan's Live Indore Show CANCELLED As Bajrang Dal Hijack The Stage, Accuses Rapper Of Using Abusive Words In His Songs
Rapper MC Stan's live show in Indore has been cancelled due to members of Bajrang Dal hijacking the stage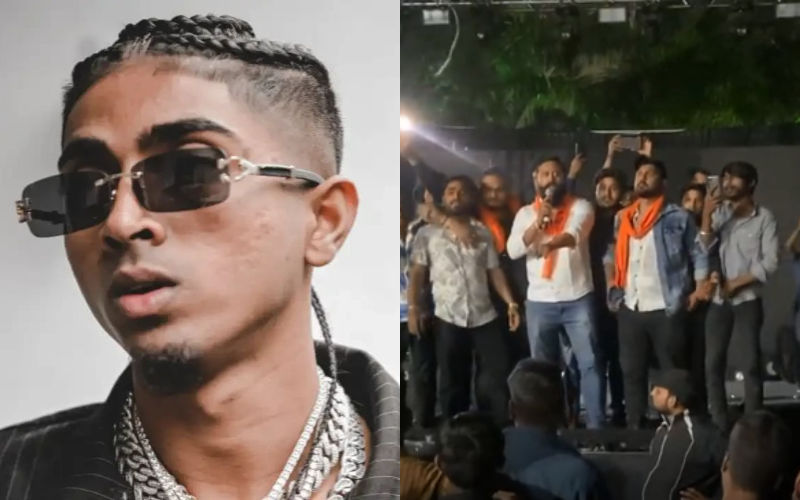 Rapper MC Stan rose to fame and became a popular household name after winning Salman Khan-hosted reality show Bigg Boss 16. Post his win, he kicked off his nationwide tour 'MC Stan Basti Ka Hasti' and performed in Pune, Mumbai, Hyderabad, and Bangalore. On Friday, MC Stan was supposed to perform a live show in Indore, however, it got cancelled after some members of Bajrang Dal hijacked the stage and raised slogans Jai Shri Ram.
Reacting to the clip, one user said, "This is really problematic for the future of DHH. They are literally targeting Stan for no reason. They are not even playing the "hinduphobic" card here." Another said, "Being a Hindu, I apologize on their behalf, these people bring shame to our name, I am so sorry."
Meanwhile, MC Stan is scheduled to perform in Nagpur today. He will then resume his tour in April last week after a short break. He will be performing in Ahmedabad, Jaipur, Kolkata, and Delhi.
The rapper's tour Basti Ka Hasti tour will conclude on May 7 in the national capital.