Bigg Boss 7's Andy Shows Support To Congress Leader Rahul Gandhi, Asks: 'Is Voicing Your Opinion On Matters Of Indian Government Anti National?'
After Congress leader Rahul Gandhi recently shared a video about Indian economy, the former contestant of Bigg Boss 7 and famous VJ Andy Kumar spoke in support of Rahul Gandhi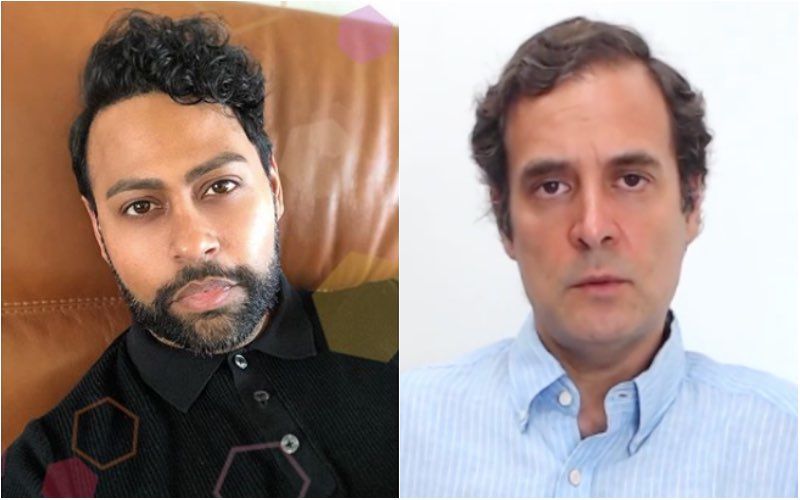 Just recently, Congress leader Rahul Gandhi shared a new series of videos on his Twitter handle where he talked about the Centre's handling of the Indian economy. It also talked about the Modi government, demonetisation, GST and lockdown. However, the video was getting some mixed response from the netizens where some were praising him for speaking about the issues while some called him anti-national. Seeing some responses on social media, the former contestant of Bigg Boss 7 and famous VJ Andy Kumar spoke in support of Rahul Gandhi and raised a question, asking if voicing opinions regarding the government is anti-national.
Not so long ago, Andy took to his Twitter handle and shared a tweet regarding the same. His tweet read, "Recently the term 'Anti-National is used indiscriminately. Is voicing your opinion on matters of Indian government anti national? Just because it doesn't work for those in power? Isn't it your democratic right? #RahulGandhiSpeaksOnEconomy"
As soon as he made this post, a follower wrote, "Speaking about India's internal Defence matter publicly which is not even true is definitely is ANTI NATIONAL #RahulGandhiAntiNational." While another follower seemed to be agreeing with Andy as his tweet read, "I truly wish people thought about it. This has been happening for the past couple of years. Social media is being used to propagate this thought process. I think it is leading the country and it's people down the wrong path."
Recently the term 'Anti-National is used indiscriminately.
Is voicing your opinion on matters of Indian government anti national? Just because it doesn't work for those in power? Isn't it your democratic right? #RahulGandhiSpeaksOnEconomy

— Andy Kumar (@iAmVJAndy) August 31, 2020
Image source: Instagram/ iamvjandy/ rahulgandhi