Bigg Boss: After An Ugly Fallout With Pratik Sehajpal, Neha Bhasin Slams The Former, Says, 'So Every 10 Days You Change People And Your Feelings Remain The Same?'
Bigg Boss 15 contestants Neha Bhasin and Pratik Sehajpal are in no mood to iron out their differences, the former accuse him of breaking her trust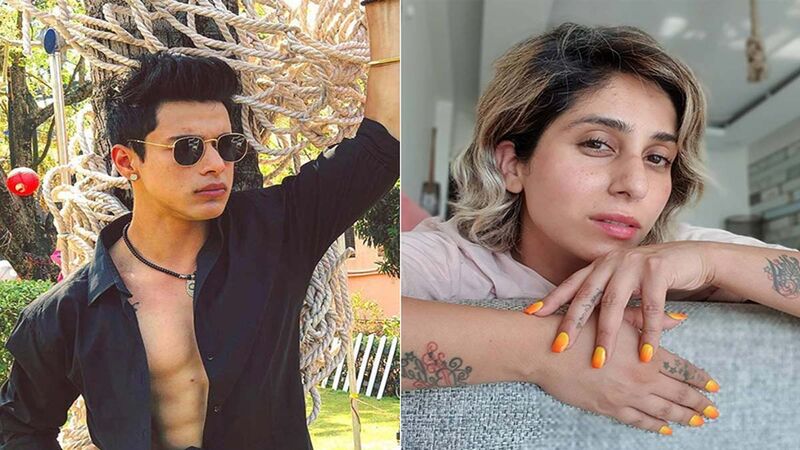 Bigg Boss OTT contestant Neha Bhasin, was seen in a bitter spat with Bigg Boss 15 and also former BB OTT contestant, Pratik Sehajpal in the latest episode. Fortunately, two who have been friends since BB OTT days decided to iron out their differences with a calm state of mind. Neha who also celebrated her birthday in BB15 house was surprised by the housemates by getting a cake and candle to make it more special. Housemates on this happy occasion suggested Pratik to clear his issues with Neha.
Pratik during his conversation with Neha apologises for his mistake, but he clarifies, he did not mean it. He also wants Neha to understand that he is doesn't have any intention to fight with her. He said, "I am genuinely sorry for everything. I didn't mean and want anything to happen that had happened. I am feeling guilty and you don't understand what I am going through. I didn't have any intention to fight with you. I feel bad about all the mean things said. I may be loud but I am not mean."
Neha responding to this said, "Even I feel bad about all the things you have said to me. You are very rude. Nobody ever in my life have spoken to me like this." However, following this their conversation takes a bitter turn, as Pratik too makes her realize that she was mean to him. "Neha, even I am telling you that nobody has spoken to me such mean things in my life. I have not lied to you," added Pratik.
Image Source: Instagram/pratiksehajpal/nehabhasin4u