Bigg Boss OTT 2: Pooja Bhatt SLAMS Bebika Dhurve, Falaq Naazz For Mocking Manisha Rani's Personal Hygiene-WATCH
Pooja Bhatt pointed out how Bebika used someone's ignorance as her weapon to shame other people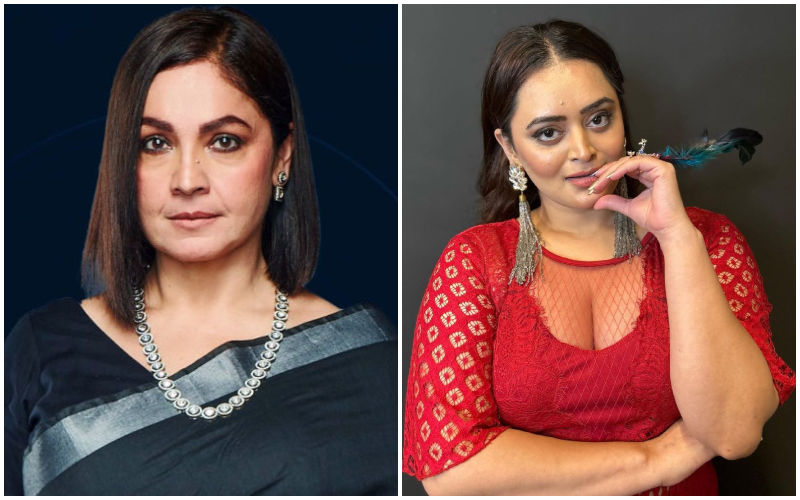 Pooja Bhatt has once again defended Manisha Rani while slamming Bebika Dhurve and Falaq Naazz for making an issue of the former's personal hygiene and shaming her in front of others. In the recent live feed footage, Pooja was seen having a conversation with Falaq, Avinash Sachdev, and Jad Hadid.

The filmmaker and actress pointed out how Bebika used someone's ignorance as her weapon to shame other people.
The issue sparked when Manisha left her unused sanitary pad in the bathroom as Manisha was expecting her period. Following this she kept a clean one in the washroom as a backup.
Pooja noticed the pad and asked Bebika if she has kept it. The latter denied it, and then Pooja called Manisha. Soon after Bhatt asked Manisha, she claimed it and went inside to pick it up. For Pooja, the issue was concluded.
However, it wasn't the same for Bebika. The incident turned out to be gossip, and she shared it with Falaq. Pooja got surprised when Falaq asked her about the incident, and thus she confronted her in the presence of Avinash and Jad.
Pooja pointed out that this wasn't the first time when Bebika has indirectly mocked someone's hygiene and she ashamed others by hitting low. Pooja Bhatt recalled how during Aaliya Siddiqui, Bebika shouted about her ignorance, leaving a pad in the washroom, and creating an issue out of it.
In the presence of Falaq, Pooja slammed her for gossiping about the menstrual cycle of Manisha Rani with Bebika Dhurve and making a mockery of it.
The video has been going viral on Instagram and Pooja won praise from the netizens for standing with Manisha Rani.
A netizen wrote, "POOJA BHATT DESTROYED BEBIKA FALAK AND JIYA AFTER THEY FALSELY ACCUSED MANISHA HYGIENE AND HER PERIODS." Another netizen wrote, "'I'm seriously liking Pooja nowadays the way she takes stand keeping aside the fact that she's hypocrite when it comes to bebika but otherwise she always takes stand for what is right atleast she's real and don't play diplomatic." An internet user wrote, "Nowadays I feel pooja is really great human it's just she has a dominating personality and that's okay she is really nice if someone goes to her and talk she never abused people to sort things with her."
Meanwhile, as for nominations, Jiya Shankar, Jad Hadid, Avinash Sachdev, and Elvish Yadav are nominated for this week's eviction.
Image Source: Instagram