Bigg Boss OTT: After Neha Bhasin Accuses Divya Agarwal Of Pushing Her To 'Depression' And Provoking 'Suicidal Thoughts', Latter Asks Singer To 'Get Well Soon'- EXCLUSIVE
Talking to us exclusively, Bigg Boss OTT winner, Divya Agarwal shared what she feels about Neha Bhasin's statement where the singer has accused Divya for pushing her to depression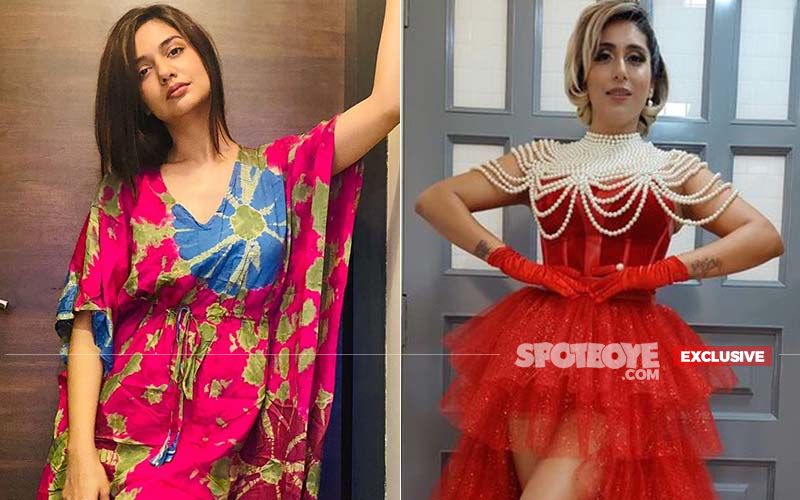 The controversial reality show Bigg Boss OTT might have ended but the dynamics between the contestants are still the same. Recently, after her eviction singer Neha Bhasin, who did not have a very good time with housemate Divya Agarwal, said that people like her played with her mind and brought her on the verge of depression and provoked suicidal tendency in her.
Post her eviction, in an interview to Zee News Digital while talking about her fight with Divya Agarwal on her undergarment, Neha had said, "She knew this thing (undergarment context) was affecting me and there were very few things that actually affected me during my stint in the show and so this was one of those. I would have cried but it was difficult to break me and so this was the thing which they kept on repeating on the show and so it was affecting me. And now, I'm making a comment which I know is very big but is true that at the beginning of my career, people like Divya have played with my mind and brought me on the verge of depression and brought suicidal tendencies in me. I'm sorry to her family for saying this but this is what she is doing and not only to me but many other contestants in the show."
ALSO READ: Bigg Boss OTT: Neha Bhasin On Her Squabble With Divya Agarwal, Says, 'No, It's Never Going To Be Resolved'
Divya Agarwal said, "It's funny how people can affect people so much. And she has always said that she is a very strong woman. But a strong woman is also somebody who accepts fear and comes through it. Inside the house, a lot of times, Neha had said that main bachpan see bhaut royi hoon aur bachpan se hi logon ne threat kiya hai. Yet I am strong. But I believe you are strong when you get over it and things don't affect you anymore."
Divya further added, "When you talk about woman's rights and say that women are like this and that, then don't sit and question your own actions like mujhe nahi pata bahar kya dikh raha hai? mujhe nahi pata bahar kya hoga? Like I never mentioned that how I would be looking outside. One has to first stop talking about aisi aurtein aur waisi aurtein. Because when we will stop doing that a sense of understanding will come. Because along with me she is saying this about a lot of strong women like me. By saying Divya has affected me. Just like me a lot of women exist who stand for themselves and win the situation."
Divya concluded by saying, "It was a big statement to be made. I just advise her and tell her to get well soon."
Image source: Instagram/nehabhasin4u/divyaagarwal_official