Bigg Boss OTT: Akshara Singh Calls Neha Bhasin A 'Man Stealer' For Forging Connection With Pratik Sehajpal; Here's How Netizens Reacted
Akshara Singh locked horns with Neha Bhasin after Pratik Sehajpal ditched her over the singer as his new connection. The Bhojpuri actress also accused Neha of stealing her connection and called her 'man stealer'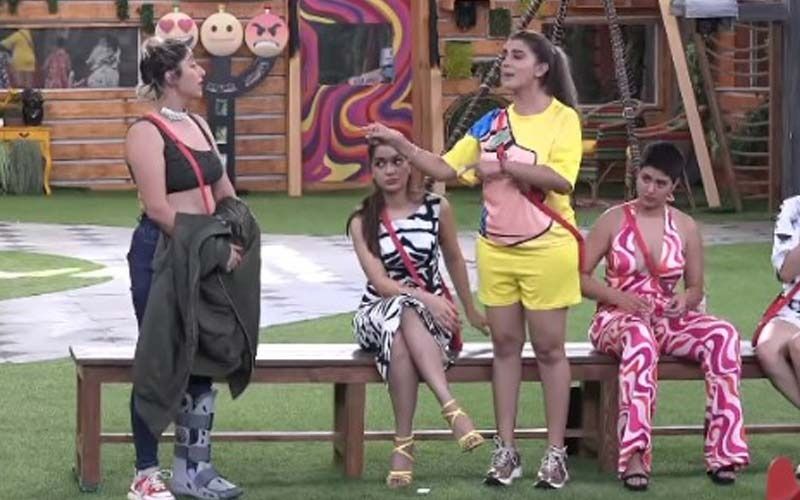 Bigg Boss OTT is witnessing some high-voltage drama and ugly fights between contestants. Recently, we saw all contestants were given the freedom to form new connections. Pratik Sehajpal ditched Akshara Singh and chose Neha Bhasin to go ahead with her in the show. Akshara was left teary-eyed with this move. What followed next was accusations and a lot of drama. Later, Akshara vented out her anger at Neha by calling her a "Man Stealer'. The Bhojpuri actress mentioned that the way she had behaved with her connection was not the way the singer had behaved with her connection.
Akshara told Neha, "Jis tareeke se aap mere connection ke saath thi, main aapke connection ke saath waisi nahi thi. Jahaan jahaan laga aapko takleef hogi, wahaan wahaan Gaba se maine ek haath ki doori banakar rakhi (The way I behaved with your connection was not the way you behaved with mine. Whenever I thought that you might have a problem, I kept Gaba at arm's length)." However, Neha disagreed and told Akshara to 'let the cameras decide'.
Later, Twitter was flooded with reactions pouring in from the netizens. One user tweeted, Kjo mentioned #DivyaAgarwal as home wrecker but the real homewrecker in the bigg boss house is #NehaBhasin since she only knows to break connections and manipulate and bad mouth about people Sometimes #PratikSehajpal and #AksharaSingh and sometimes #Zeeshan and #Divya."
"#PratikSehajpal ditched #AksharaSingh because he doesn't run the risk of getting eliminated, but he's willing to throw everything away for #NehaBhasin. So don't freaking give me "he did it for Akshara" BS or "he knows he did Akshara wrong," wrote another fan.
Check out more tweets here:
Neha Bhasin later discussed Akshara's 'man stealer' accusations with Zeeshan Khan. She objected to being called a 'man stealer' and said that her equation with Pratik Sehajpal is purely platonic. She also talked about how no one stood up for her, including her former connection Millind Gaba when she needed help.

Image Source: Instagram/ /vootselect