Bigg Boss OTT Poll: Do Fans Love Karan Johar As A Host On Bigg Boss Or Koffee With Karan? VERDICT Out
SpotboyE recently conducted a poll regarding Karan Johar's hosting skills on Bigg Boss OTT and Koffee With Karan. Here's what they have voted for!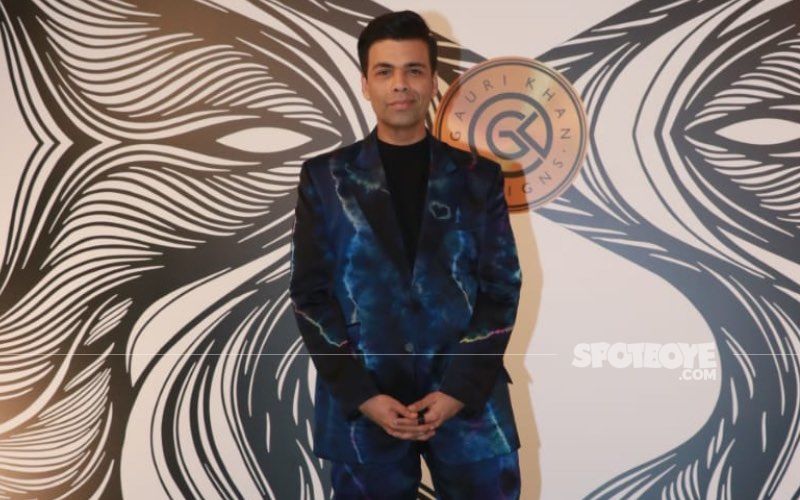 Other than the 'over the top' theme of Bigg Boss OTT, the other thing that became a hot topic as far as this season of BB is concerned was Karan Johar becoming a host yet again but for a reality show. Given the fact, the OG host Salman Khan has set a huge benchmark in terms of hosting, fans were hoping to see a similar performance by Karan. Unfortunately, they were in for a disappointment. After week's first Weekend Ka Vaar, netizens called out the director for his biasedness on social media.
Now, as it has almost been 3 weeks, SpotboyE conducted a poll regarding Karan Johar's hosting skills and asked fans about his act in Bigg Boss OTT. Is he best suited for his own talk show, Koffee With Karan? Or is he doing fine on Bigg Boss?
While 11.4% of the population think KJo is doing an amazing job on BB as a host, 88.6% of the population do not agree as they think he is better off on his own show, Koffee With Karan. Wow! That's a huge marginal difference between the two.
One user said Sanjay Dutt could do better than Johar, "If not #SalmanKhan then it should have been Sanjay Dutt Sir" while another one sort of mocked the filmmaker, "Kjo kwk Mai bolne to deta hai #BiggBossOTT Mai to host aur contestant dono khud he ha."
Check out the poll results here
Meanwhile, evicted contestant Karan Nath recently revealed in an interview that he prefers Salman Khan to Karan Johar. Not only that, but he also observed that the host didn't pay much attention to him and tended to show inappropriate gestures and drama in the limelight. He felt a few comments made at him by Johar were 'completely unnecessary.'
Even Bigg Boss 9 contestant Suyyash Rai slammed Johar for his behaviour towards Divya Agarwal. He even called Karan a 'loser' and asked him to stick to movies instead of hosting. Plenty of netizens seemed unhappy with his hosting skills and how he shuts the contestants without giving them the chance to speak in their defence.
What is your take on this?
Image source: SpotboyE archives