Bigg Boss OTT: Raqesh Bapat And Shamita Shetty Have A Fallout; But A Few Fans Feel This Is All Scripted
Are Raqesh Bapat and Shamita Shetty overdoing it on Bigg Boss OTT? Here's what fans think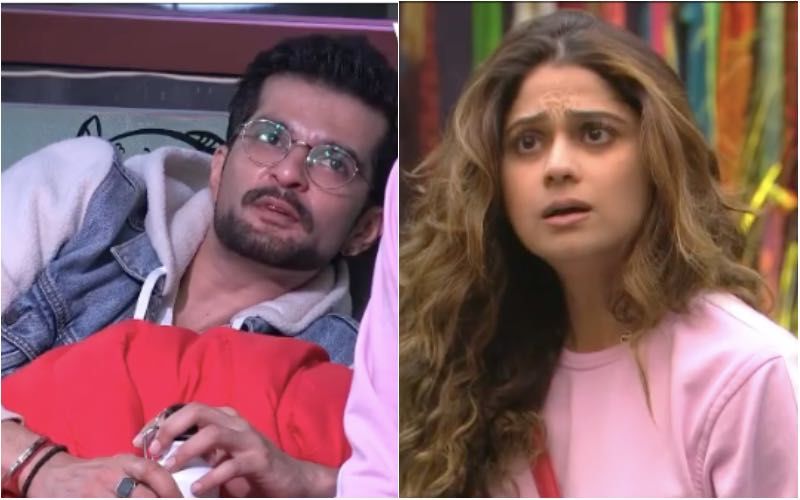 Actors Raqesh Bapat and Shamita Shetty are considered to be one of the loveliest connections in the Bigg Boss OTT house. People used to enjoy their flirting, mushiness, nok-jhok, and their fights as a cute married couple. However, things seem to have changed now as they are a little cooked up to see them together after the incident when Shamita discovered Divya Agarwal's lip balm in Raqesh's pocket. In the latest promo, we see Raqesh and Shamita talking to each other on the bed where he happens to ask her, 'when was the last time you were not so cribbity crappity?'
Shamita then asks him, 'Then why do you sit with me if I'm so cribbity crappity?' In response, Raqesh says, 'I don't have any option, that's why.' Later, we see Shamita reminding him that she tore her family's letter to save him from the nominations. Furthermore, we see Raqesh and Shamita in a heated argument where he mentions he's hurt with Shamita's words and feels to be a wrong connection. Shetty loses her cool and then tells him that she will quit the game if he doesn't want to play this game. At the end of the video, we see them parting ways from each other.
Fans started criticising them and the makers for showing a scripted show. A user said, "Ye itna scripted Kyon lg raha hai," while the other one thinks this is straight from a movie scene, "Yeh bb hai ya koi movie hai". There were quite a few who called this a 'melodrama'.
In the previous episode, when Shetty found the lip balm, she became a little upset and Bapat showered her with hugs and kisses to pacify her. Fans were not pleased seeing this interaction also and slammed Shamita for her overacting.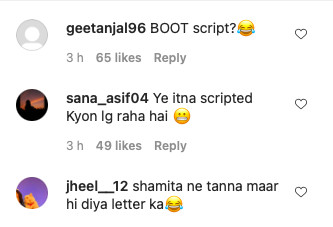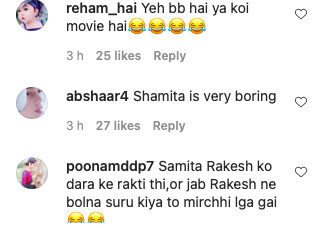 We came across some supporters also of Raqesh and Shamita on social media. A fan wrote, "Yesterday I couldn't sleep bcoz you guys were going through so much. I was heartbroken and praying that you both sort it out. #ShaRa cutest connection," while another one said, "Ye moments ne boht rulaya hai but this bond is getting strong everyday last night was so emotional... But is fight me bhi dono ne apni feelings confess kr di... It is so real #ShaRa."
Image source: Instagram/ voot