Bigg Boss OTT: Raqesh Bapat's Friend Pankit Thakker Says He Is 'Not Spineless'; He Feels Karan Johar Is Trying To Push Him 'Out Of His Comfort Zone'
After a breakdown in the Bigg Boss OTT house, Raqesh Bapat has found support in friend Pankit Thakker. He said that Raqesh is an emotional person but not spineless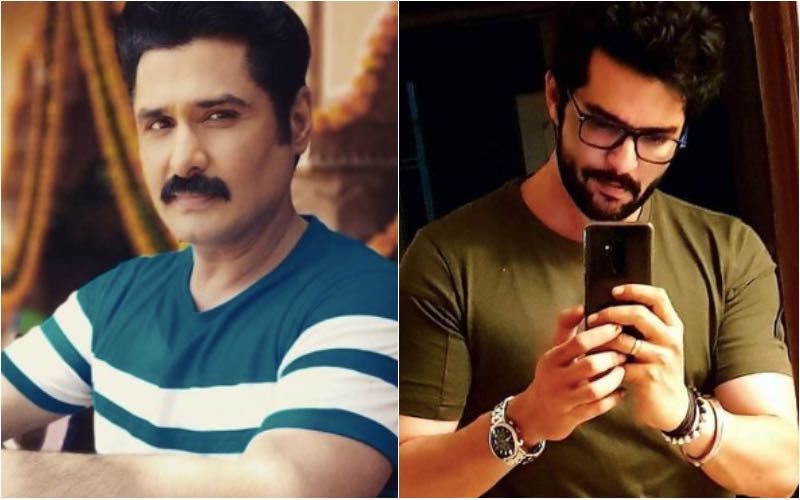 During Bigg Boss OTT's Weekend Ka Vaar episode, host Karan Johar called Raqesh Bapat 'spineless'. However, the word seemed to have made a place in Pratik Sehajpal's mind who was constantly seen calling Raqesh 'spineless' in the previous episode of Bigg Boss OTT. Raqesh even tried to sort it out with Sehajpal but he refused to stop calling him with that name. Even Karan Nath aggressively tried to stop Pratik but to no avail. Due to this behaviour, Raqesh broke down and said he is a son of a soldier and doesn't get into unnecessary fights.
Now, Raqesh's friend Pankit Thakker has come to his defence and said he is an emotional person but not spineless. Pankit tells TOI, "Raqesh is a very sensitive and an emotional person, his personality is actually not fit for the Big Boss game. He was offered the show earlier as well, but he never took it up. This time he decided to give it a shot. About the current situation, I think Pratik Sehajpal is overdoing it and saying unnecessary things. Raqesh is not spineless." He even mentioned that Karan Johar might have said that to push him out of his comfort zone.
He continued, "According to me, Karan Johar is a very smart host and he is pushing Raqesh so that he comes out of his comfort zone and grabs the bull by its horns. In a way, Karan Johar is helping my friend so that he gives his best. I am sure he will be thankful to Karan after all this is over." Even Thakker claimed that he doesn't like to 'argue and fight, but he will have to change this about himself to remain in the game and win.'
Calling Raqesh a mature human being and a senior actor, Thakker feels Pratik should think before saying things. Earlier, even Raqesh's ex-wife Ridhi Dogra supported him after his ugly spat with Pratik Sehajpal.
Image source: Instagram/ pankitthakker/ raqeshbapat