Buzz: Roop Actress Donal Bisht And Prateek Shah's Affair Over. Actor Dating Reyhna Malhotra Now?
In the glamorous world, break-ups and affairs happen at a lightening speed. Here is another speculation of a split between TV couple, Donal Bisht and Prateek Shah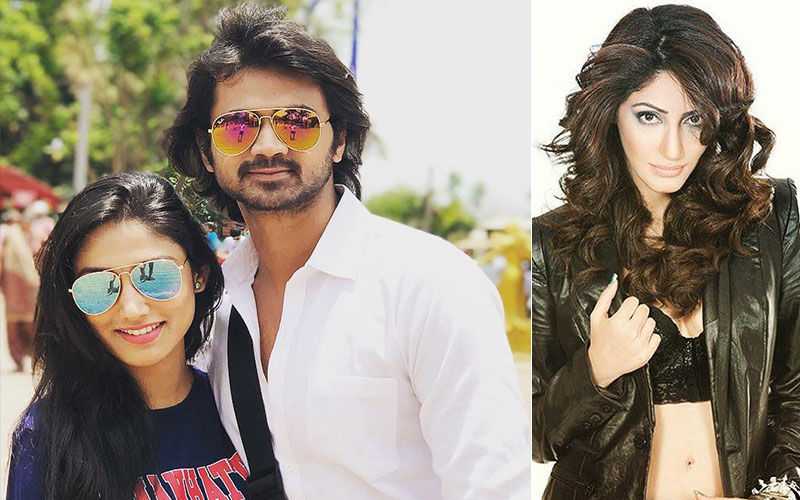 Here comes another break-up news from the world of TV.
Donal Bisht
, who is currently playing the main lead in Roop-Mard Ka Naya Swaroop, has reportedly hit a rough patch with boyfriend Prateek Shah and the reason is said to be his growing proximity with Manmohini actress Reyhna Malhotra.
Prateek Shah, who was the director of Donal's last TV show, Ek Deewaana Tha, started dating the actress after the the show wrapped up, last year. While everything was going smooth between them, it was recently reported that Prateek has moved on and is now dating
Reyhna Malhotra
, who plays the antagonist in Manmohini, which he was directing till some time ago.
A source close to Prateek and Donal told Bombay Times, "They have taken time off from their relationship. It was a mutual decision taken a couple of months ago. Whether they get back together or not, only time will tell."
However, Prateek was in a denial mode and told the daily,"Whatever is between Donal and me, should remain between us. Whether we are together or not is entirely our call. What I can say for sure is that there is no third party involved in this situation. No one has ever created a rift between us, and to set the record straight, I am not dating Reyhna."
Prateek also added, "I get along with Reyhna and other team members of
Manmohini
, as we are all of the same age group. We had a lot of fun and enjoyed our time together during the shoot. I am friends with a lot of girls, and that doesn't mean I am dating all of them. In fact, even Reyhna was aghast to hear these stories. The truth is, I have already moved on to the next project and hardly visit the set of 'Manmohini' these days. Just because I mingle well with people, it's easy to link me with girls my age. A good friendship shouldn't always be looked upon as an affair."
On the other hand, Donal remained tight-lipped and said, "I don't want to talk about my personal life. I would like my work to be discussed, as I am completely focussed on it." You may recall, Reyhna recently made headlines when her liplock with close friend Nia Sharma during Holi celebrations went viral.


Image Source:Instagram/prateekshah1,Apherald