CAUGHT! Karan Mehra's Estranged Wife Nisha Rawal Spotted Having A COZY Lunch With Alleged Boyfriend Rohit Satia- Watch Video
Nisha Rawal was caught having lunch with her alleged boyfriend Rohit Satia, amid fallout with estranged husband Karan Mehra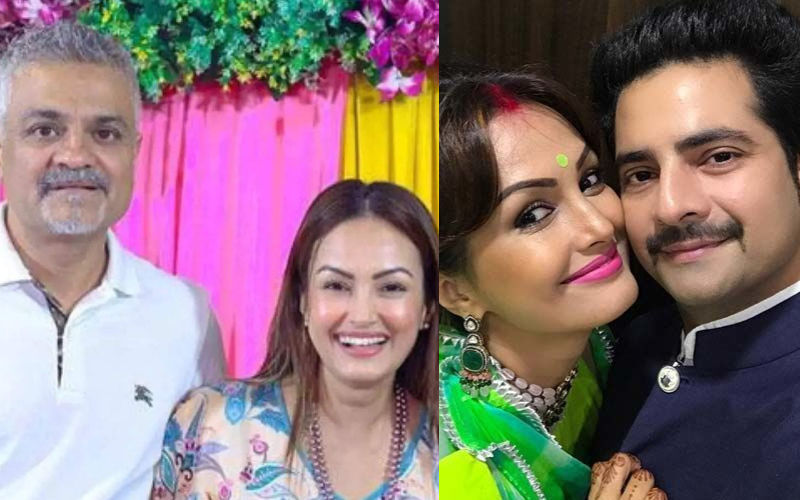 The feud between television's once much-loved couple, Karan Mehra and Nisha Rawal, has left fans heartbroken. The actors, who were once very much in love, showed the world an ugly side of their marriage when Karan was arrested for physically harming his now-estranged wife in May 2021. Amid all the speculations and cheating allegations, a new video is circulating the internet that has left fans stumped.
Check out the video here:
As quoted by Bollywood Shaadis, he said, "I could not tell all this earlier, all these things happened to me last year. If I said at that time, everyone would say that the wife has accused them, then in return they have said the same. It took 14 months to gather all the evidence. All this has happened in front of my child. Rohit Sathia has been living with Nisha for the last 14 months. Nisha's mother is also staying with her. Bhai-bahan ka rishta pavitra rishta hota hai. But in this situation it has become a joke."
However, both Nisha and Rohit refuted the cheating allegations. Nisha had gone on to share that she just wants to focus on her career. Well, with the video doing the rounds on the internet, it will be interesting to see if Karan, Nisha, or Rohit make any comments on it.