Chhattisgarh Woman Moves Mohali Court To Stop Afsana Khan-Saaj Sharma's Marriage; Claims 'He Cheated On Me, He Had Divorced Me Fraudulently' -Report
Chhattisgarh woman has filed a petition to stop Afsana Khan's marriage with Saaj Sharma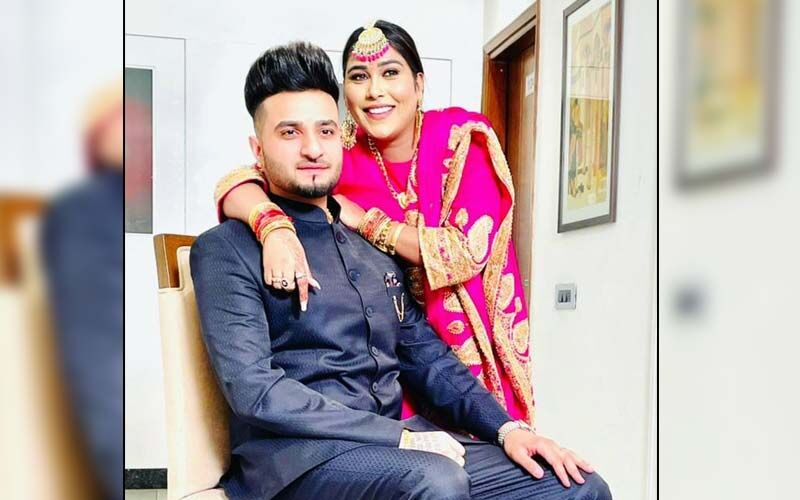 Afsana Khan, who was seen in Bigg Boss 15, and Saaj Sharma announced their engagement last year. While the couple is now busy preparing for their marriage, a woman from Chhattisgarh named Anugrah Ranjan alias Anu Sharma has filed a petition in a Mohali court against their marriage, according to a Dainik Bhaskar report.
She called him out for cheating on her and has claimed that Saaj had divorced her fraudulently. She revealed that they got married on September 6, 2014. Anu alleged that they started living in Zirakpur after the marriage and had a daughter in February 2016. In the petition, Anu also mentioned that after their marriage due to dowry, she left for Raipur.
Talking about Afsana and Saaj, she claimed that she came to know about their marriage in December and tried to contact him but he did not respond. When she contacted his family she came to know that Saaj had divorced her in 2019 after Mohali's court order. Claiming her divorce to be illegal, she claimed that Saaj intentionally gave the wrong address so that she could not receive the summons and so the divorce has been decreed. She also stated that Saaj came to Raipur for his work, and it was then they became close and decided to marry. ALSO READ:
Bigg Boss 15: Shamita Shetty Fights With Rajiv Adatia For Missing Afsana Khan, Leaves Fans Upset
In February, Afsana shared a bunch of photos and videos on Instagram and announced her engagement. She wrote, "Hey guys, here's our ring ceremony. I got engaged with my fvrt baby lifeline @saajzofficial My world sub toh sohna hubby ji putu mera love u infinity wala @saajzofficial baby. Thanks God MD my family's.."
Image Source:Instagram/AfsanaKhan