CHILLING! Rajiv Adatia Says 'I've Seen Ghosts Inside Bigg Boss 15 House Twice'; Shares Umar, Pratik, Nishant Also Saw A Small Girl Passing By
Rajiv Adatia shared that along with him, Umar Riaz, Pratik, and Nishant saw a ghost.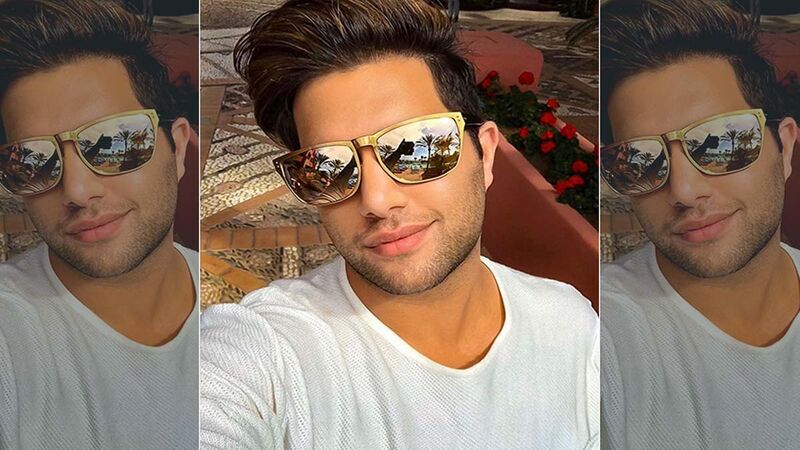 Bigg Boss 15's recently-evicted contestant Rajiv Adatia had a successful run on the show. Now, in a rather shocking turn of events, he narrated experiencing paranormal activities inside the house.

Rajiv shared that along with him, Umar Riaz, Pratik, and Nishant saw a ghost and stressed that they witnessed a small girl passing by. The entrepreneur said he saw ghosts twice and they were scared to sleep inside.
Talking to ETimes, Rajiv Adatia elaborated, "I've seen ghosts inside the Bigg Boss 15 house twice. I was sh** scared of seeing it. I refused to sleep inside the house. Umar Riaz, I, Pratik Sehajpal and Nishant Bhat, were inside and suddenly Nishant and I both stood up because we saw a small girl inside the house. We were scared and started wondering where this young kid came from?"
He continued, "She went past us, I am telling you it is not a joke, there is a ghost inside the house. I've seen it twice and it also came on live feed. Umar, Nishant, Pratik, we had goosebumps, we were that scared after the incident. I would see shadows everyday, but this time Nishant, Pratik, Umar and I actually saw a small girl passing by us,"
Despite his horrifying experience, Rajiv also mentioned that he is missing the Bigg Boss house and housemates terribly.
Recently, he met the ex-contestant and friend Simba Nagpal during an outing. Sharing a picture, he wrote, "Simbaaaaa!!! I finally got him out of his house!! Reunion and catch-ups with Simbuuuu!!"
Rajiv also met former BB contestant Jay on Thursday and shared a picture-perfect moment with him. "Bhanusalli!!! Sooo good to see you mere bhai!! BB15 catch-ups!!", he captioned the photo.
Image Source: Instagram/rajivadatia