CID Actor Hrishikesh Pandey Gets ROBBED While Boarding AC Bus With Family, Loses Cash And Important Documents
Hrishikesh Pandey aka Inspector Sachin from CID has been robbed of cash and other important documents on an AC bus in Mumbai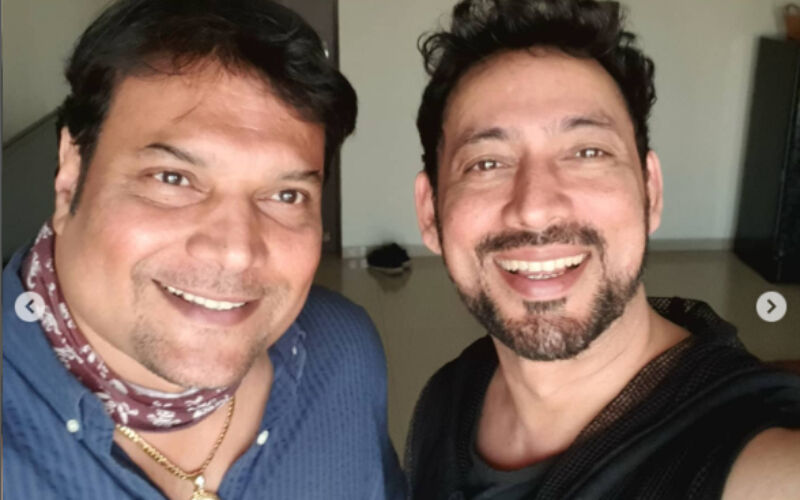 Actor Hrishikesh Pandey, who is known for playing Inspector Sachin in CID, has registered a police complaint at Colaba Police station after he was robbed of cash and other important documents in Mumbai. In a recent interview with Etimes TV, Hrishikesh narrated his ordeal and revealed that on June 5 he got robbed and lost cash, his pan card, Aadhar card, his car documents, and credit cards while he boarded an AC bus with his family.
Opening up about the unfortunate incident, the actor stated that he decided to travel by an AC bus for a sight-seeing trip from Colaba to Tardeo. Hrishikesh was quoted saying, "Many years ago, I used to stay in Colaba and had not visited this area for a long time after I shifted to Malad. My entire family was here and we decided to go to Elephanta Caves on June 5. After we finished that trip, we decided to take a bus from Colaba to Tardeo, it was an AC bus and we boarded the bus around 6.30 pm. Soon after I got down, I checked my sling bag and found that my cash, credit cards, aadhar card, pancard and car books were missing. I reported the incident at Colaba Police Station as well as Malad Police station."
Hrishikesh went on to add that his main concern is the identification documents that he has lost because they can be misused. The actor hopes Police Department will soon crack the case. "Since I have played a CID Inspector, it became a joke how in the show people come to us with cases and we solve them. Even in real life people used to come to me with issues and I used to help solving them. And now I have been robbed," the actor further added.
Meanwhile, in June, Hrishikesh was spotted attending a reunion party with his CID co-stars, Dayanand Shetty, Aditya Shrivastava, Dinesh Phadnis, Janvi Chheda, and others. He also shared a couple of photos from the gathering on his Instagram handle and called it the 'never-ending stories of a lifetime.'