Coronavirus Lockdown: Jennifer Winget-Shivin Narang's Beyhadh 2, Patiala Babes And Ishaaron Ishaaron Mein Go Off Air
According to latest reports, Beyhadh 2 starring Jennifer Winget-Shiving Narang, Patiala Babes starring Ashnoor Kaur-Saisha Bajaj- Saurabh Raj Jain-Paridhi Sharma and Ishaaron Ishaaron Mein starring Mudit Nayar-Simran Pareenja-Rishina Kandhari will not return to the small screen after the lockdown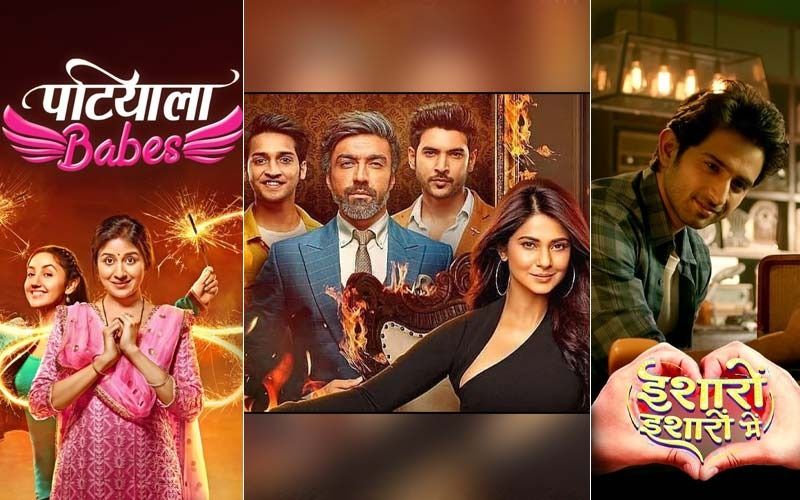 If you have been a big fan of Beyhadh 2, Patiala Babes and Ishaaron Ishaaron Mein, here's sad news for you. According to latest reports, Beyhadh 2 starring Jennifer Winget-Shiving Narang, Patiala Babes starring Ashnoor Kaur-Saisha Bajaj- Saurabh Raj Jain-Paridhi Sharma and Ishaaron Ishaaron Mein starring Mudit Nayar-Simran Pareenja-Rishina Kandhari will not return to the small screen after the lockdown. Revealing the reason behind the decision to pull the plug of the shows, the makers said that they are finite fiction shows and the nature and the pace of their narrative is time-bound.
Revealing it to BT, the channel of the show said, "Given that all shoots have been stalled since March, owing to the unprecedented situation we are in, these shows couldn't shoot their logical ends. All the three shows have had a good spell and would have paved way to newer narratives eventually, had the shoots been functional. Having said that, keeping the best interests of all in mind and in joint agreement with the producers, it has been decided to terminate these shows, as of now."
Speaking about the same Patiala Babes actress Ashnoor Kaur said that she's not able to digest the fact that the show is over and she won't be working as a team. She further added that it is sad but she's happy that she got to portray a role like Mini and given the circumstances she thinks it was in everyone's interests.
While the producer of Patiala Babes, Rajita Sharma stated, "Ours was always a finite series, but unfortunately, we are unable to shoot the remaining episodes because of the lockdown. None of us know when we will be in a position to resume shooting. So, it was a mutual decision to pull it off air," while producer of Beyhadh 2 Prateek Sharma said , "We all are in an unprecedented situation here and I would totally agree and go ahead with channel's decision in this matter as whatever they will decide will be in the best interest of all the concerened parties, including producer, actors, writers and the rest of the crew."
(ALSO READ: Beyhadh 2: Shivin Narang Reveals The Number Of Takes He And Jennifer Winget Were Required To Give For A Perfect Shot)
Images Source: IIMDb