Cyrus Sahukar Reveals Who Feared Adventure The Most During His Journey With Amol Parashar In Feelin Alive Season 2- EXCLUSIVE VIDEO
Cyrus Sahukar is excited about his new show, Feelin Alive Season 2. The actor speaks to us about the journey of being on the show and more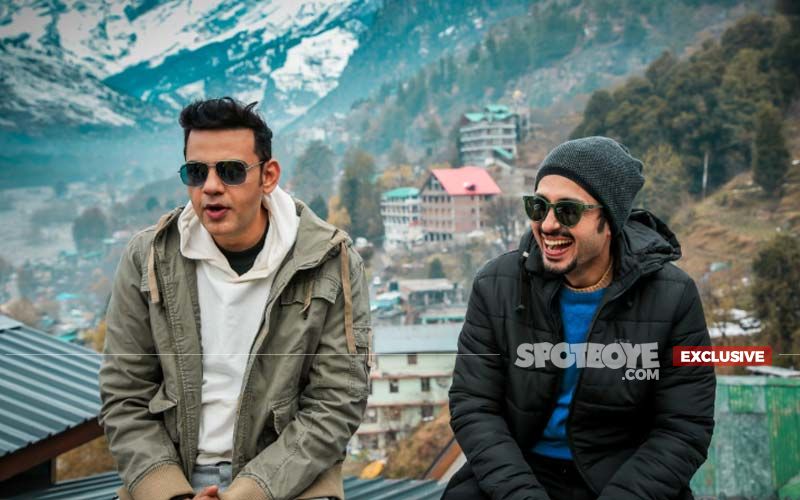 Discovery Channel brought back the thrill of extreme sports with an exciting new season of Feelin Alive Season 2. This time it is helmed by two very dynamic and talented hosts Amol Parashar and Cyrus Sahukar.
Shot in one of the most beautiful locations in India, Manali, where they took the viewers on an adventure trip, Cyrus spoke to us about his experience while shooting the adventurous show and how interesting his journey turned out to be in this video interview. Check it out:
Cyrus in an exclusive interview with us revealed what all he explored in Manali with Amol Parashar. "The show is basically about us exploring Manali in really beautiful settings and we are just trying to push ourselves for experiencing the incredible amount of sports and adventures. And really kind of see if we end up doing that otherwise I haven't done. In many ways, through us, other people can also have a look and decide what they like and what they don't like. We really enjoyed ourselves and it was a fun trip. Although, the trip was short as shooting during the pandemic is very tricky and one has to follow a lot of rules and regulations."
Cyrus is an adventurous person in real life but would not like to call himself an adventure junkee, "I am very adventurous in real life. But that adventure includes travelling a lot. Exploring new places. Going campaigning. Not necessarily a very high adventure or sports person. Snorkeling, Scuba Diving, Rappelling is what I have done before. So I feel I am a mix of both. I would not call myself an adventure junkee but outdoors and new experiences are something that I love."
The host turned actor disclosed to us who was more scared to attempt the adventures, "I don't know what Amol will say but on my front what I know is dono bahut hi excited but dono ko hi bhaut dar bhi laga. He had to walk across the rope which was on height above a river and that's not an easy job at all. It's quite a risky one and I could see his heart rate shoot up. For me also, when I saw the waterfall and we had to reach a certain rock there and rappel down and my leg kept slipping. And have to keep holding the rope and focus. If it would have slipped you just hang down in the water. Both of us equally adventurous and equally in a mood to not too much and happily sit also."
Cyrus' also shared with us with whom he would like to plan trips otherwise and his most memorable trip, "My most trips are with my girlfriend or close group of friends."




Image source: youtube/SpotboyE