Danish Zehen Death: Divya Agarwal, Varun Sood, Pratik Sehajpal And Fizah Khan Break Down As Vikas Gupta Informs Them About The Fatal Car Accident
Tears and only tears has Danish Zehen's untimely demise brought to everyone, including his Ace Of Space friends Divya, Pratik, Varun and Fizah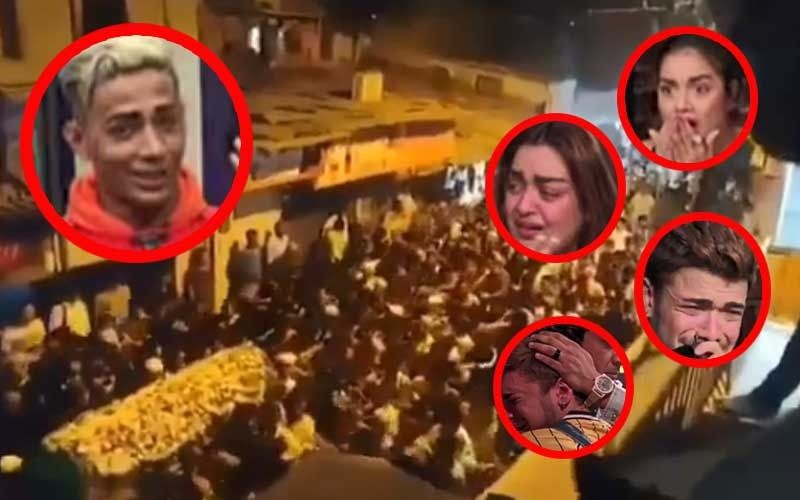 Ace Of Space contestant Danish Zehen's sudden death on December 20 came as a big shock to everyone. The 21-year-old social media star met with an accident when he was returning after attending a wedding. The unfortunate incident took place on the Vashi highway where Danish died on the spot. Last night, we brought you the visuals of his last rites when thousands of fans came to bid him a final goodbye.

And now we bring you the moment when Ace Of Space host Vikas Gupta broke this shocking news to the contestants who are still locked up inside the reality house. Vikas took to his social media to share that video and believe us, it is a very, very emotional moment. He tweeted: "No one can prepare us for some truths like this #AceOfSpace #DanishZehen #Houseguests".



In the video, we see the moment when Vikas informs about the sad demise after which Fizah Khan, Divya Agarwal, Varun Sood, Pratik Sehajpal, Faizy Boo, Shehzad Deol and Nadiya Sheikh just can't control their tears and to help them calm down, their families connect on phone but they too fail to console them. Also, Danish Zehen's journey in Ace of Space including the moment where Sara Ali Khan calls him a sweetheart is shown.

This tragedy has shaken his million fans who used to follow him on YouTube and Social Media pages- the internet is flooded with his videos and posts.