Danish Zehen's Last Video In The Car Just Before He Died In An Accident
It's heartbreaking and will make his fans teary-eyed. Here's a video of Ace Of Space contestant, Danish Zehan enjoying in the same car, moments before he met with the fatal accident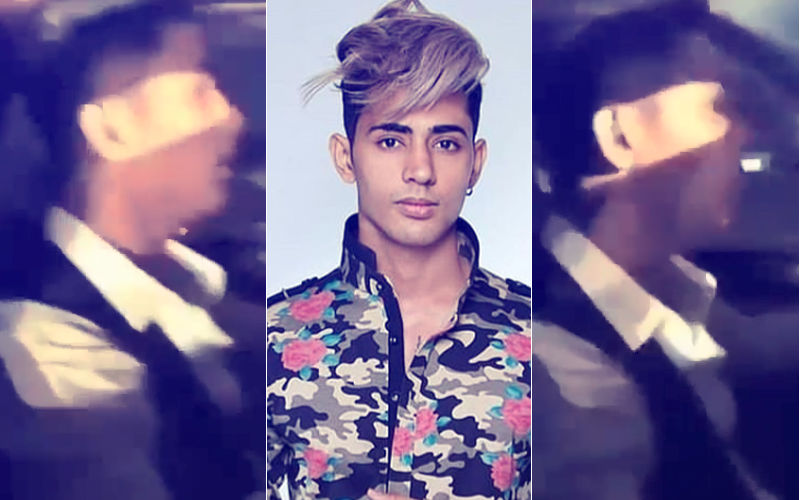 Everything is momentary and this video of Ace Of Space contestant Danish Zehen just reinstigates that fact. His death came as a shock to many as the popular Youtuber died in a road accident on Panvel-Vashi highway and since then a lot of his videos and pictures are getting viral on social media.
A video of Danish, which his friend recorded while he was driving the car, sees the YouTuber having a great time. It was just before he met with the accident. You can see in the video how happy and excited the social media star was. It's a heartbreaking sight for his million fans.
Danish's last rites were conducted last evening and thousands of fans gathered to bid him goodbye. Videos of his mortal remains being taken for the burial are doing the rounds of social media. Vikas Gupta, who hosts Ace Of Space, was also part of Danish's last rites
A while back we told you how Vikas informed the loss to his friends Fizah Khan, Divya Agarwal, Varun Sood, Pratik Sehajpal, Faizy Boo, Shehzad Deol and Nadiya Sheikh who are locked inside the reality house (Ace Of Space) in last night's episode. The contestants broke down in tears and it was very difficult for them to accept what has happened.
Danish's YouTube channel has over 3 lakh subscribers. He was a well-known social media influencer who reviewed and promoted a number of brands. He was characterised by his blonde hair, which were an instant hit amongst the youth. May his soul rest in peace.