Devoleena Bhattacharjee Questioned Again On Udani's Murder, Comes Out In Bad Mood; Police Refuses To Comment If Any Leads From Her
Ek baar phir the police has subjected Devoleena Bhattacharjee to a barrage of questions related to diamond merchant Rajeshwar Udani's murder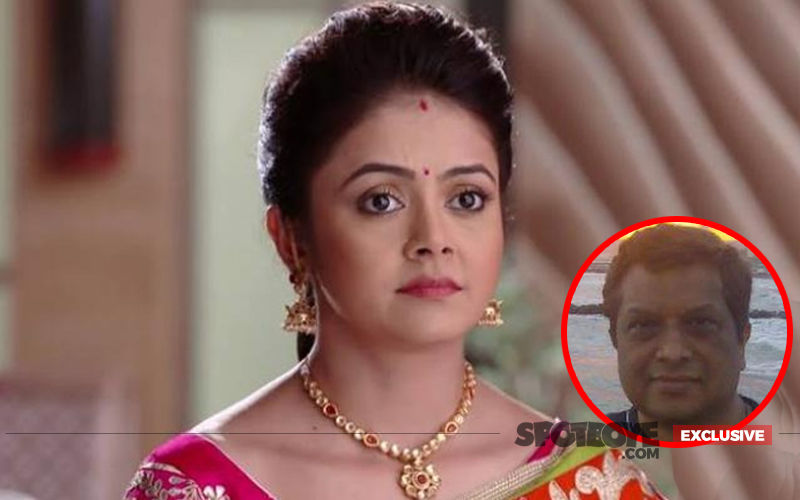 Devoleena Bhattacharjee was summoned again for questioning in the Rajeshwar Udani murder case, today. The Saath Nibhaana Saathiya actress was seen at Pant Nagar Police station in Ghatkopar East. We hear she was grilled for quite some time. The actress was in a bad mood when she departed for home (SEE VIDEO BELOW).

Devoleena's close friend Sachin Pawar is behind bars, and Rohini Kale Senior PI at Pant Nagar Police Station had told us yesterday that "he is suspected to be involved in the murder in question". A certain Dinesh (who runs STG Gym in Ghatkopar) who is a friend of Sachin has also been booked for the same crime. We have just spoken to Additional Commissioner of Police Lakhmi Gautam, who told us, "We now have 3 people in custody and we are still investigating." The third arrest which was made today is that of the driver of the car in which the murder is believed to have been committed. Rumour has it that Udani may have been murdered for getting too close to a woman who is a close friend of Sachin's. There was also one other woman in that car, reports say.
For those who've come in late, here's
Devoleena's Exclusive Interview given to SpotboyE.com yesterday
: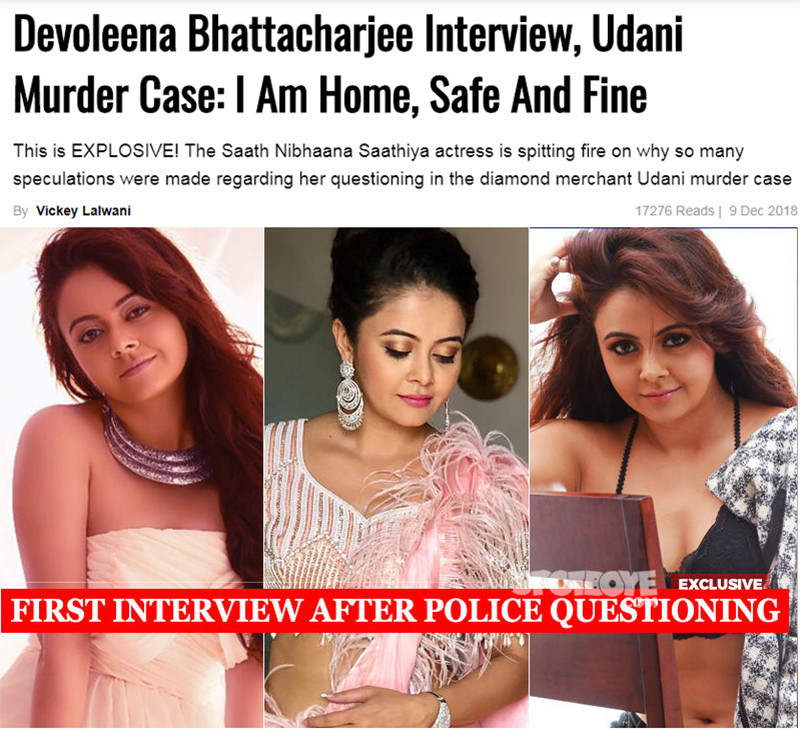 All further questions to Gautami yielded the same reply, "Investigation is still on. I cannot say anything more than this at this point of time." When contacted, DCP Akhilesh Singh also said that the "investigation is in progress" and would not elaborate further.
Udani, 57, had gone missing from his office on November 28.
This is a developing story. We shall update you. Don't go away.
(Inputs from Neeki Singh)


Image Source:- Headtopics,eavesrock